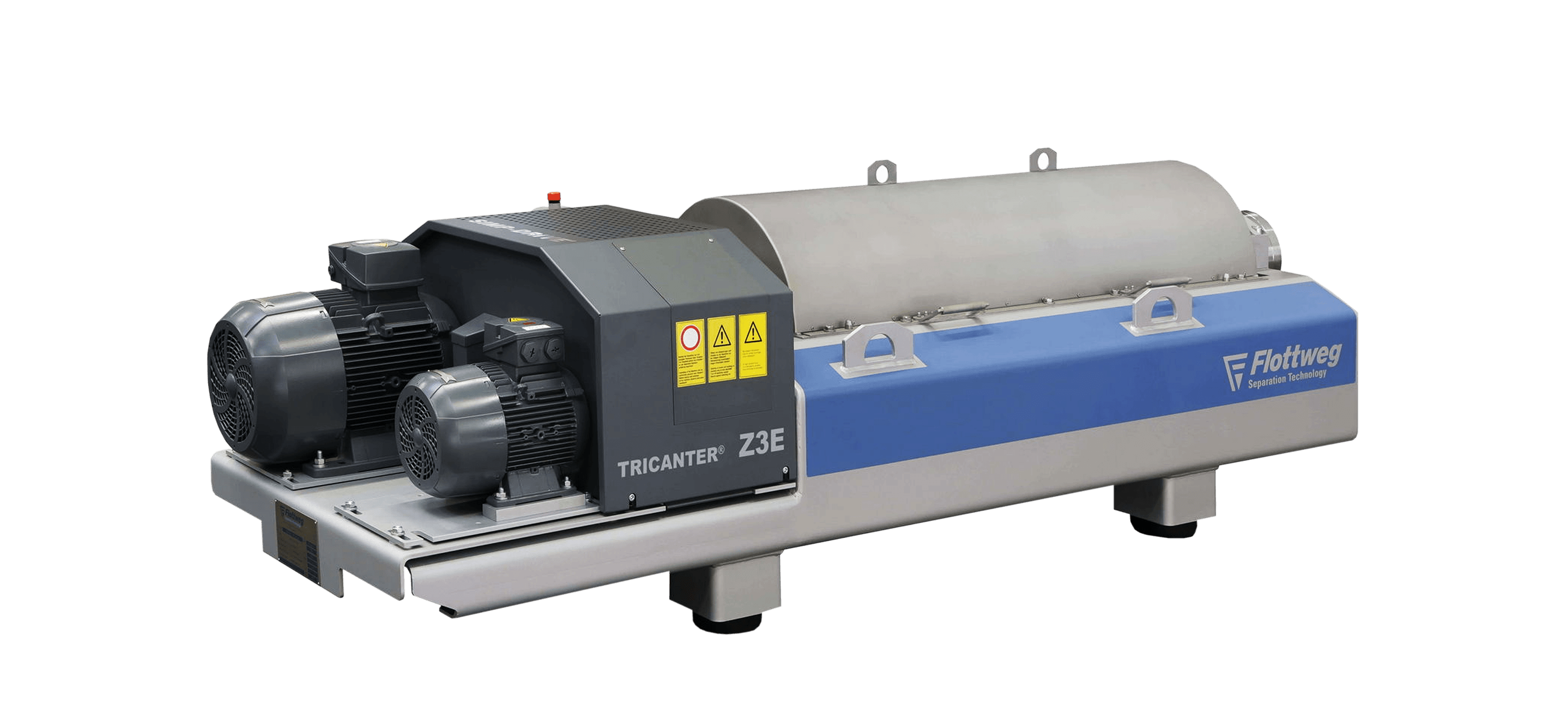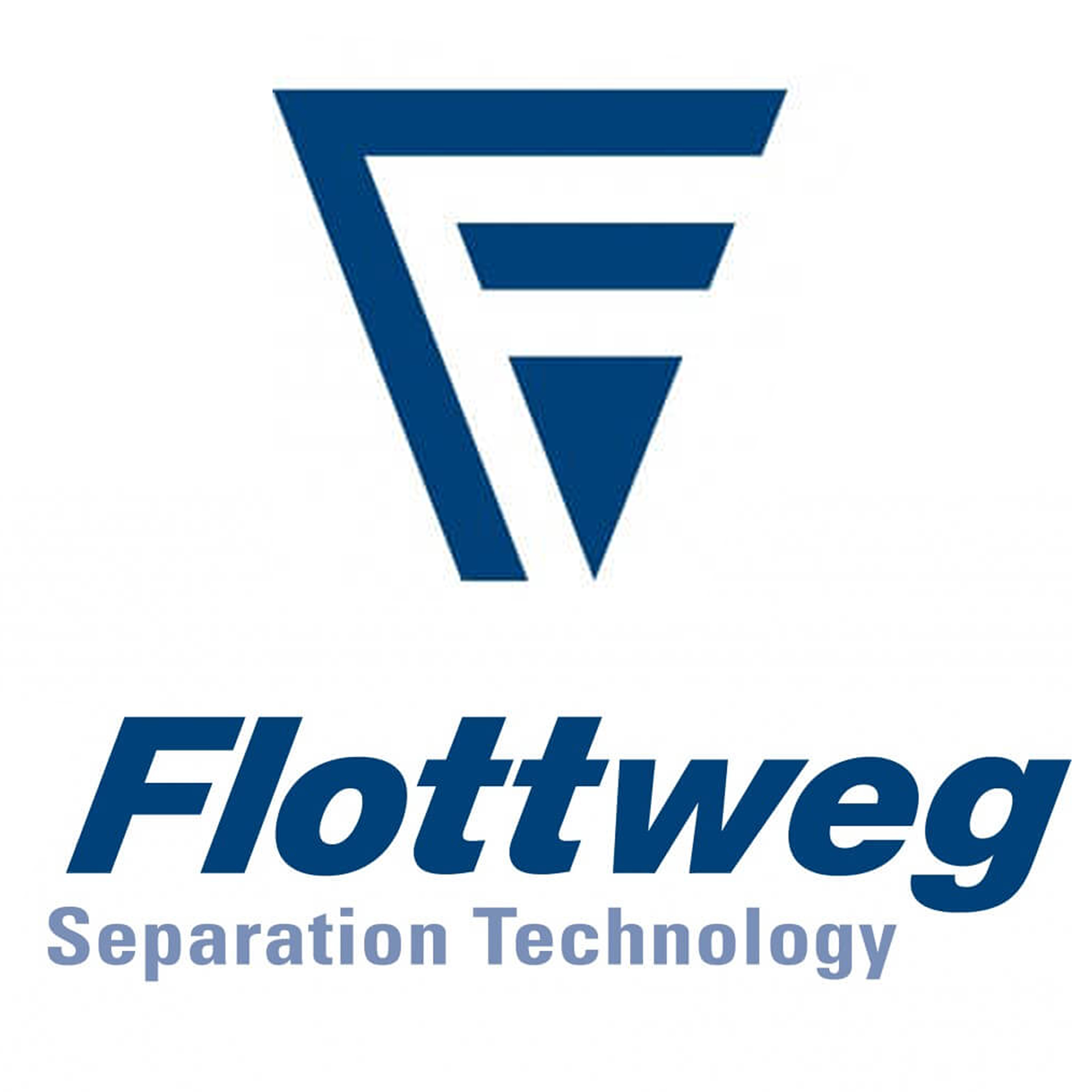 Flottweg® Tricanter®
Engineered
For Your Success
In three-phase separation, it is possible to separated two liquid phases from one solid phase at the same time. The Flottweg® Tricanter® is the perfect partner for separating these three phases. The different densities of the (immiscible) liquids and the solid mean that all three phases can be discharged simultaneously using the Tricanter®.
Typical Applications For Three-Phase Separation include:

Processing of sludges containing oil from refineries, oil ponds, etc.
Extracting animal/vegetable fats and oils
Starch manufacture for separating wheat starch and gluten
What is a Flottweg® Tricanter®?
Flottweg® Tricanter® enable three-phase separation with simultaneous separation of two immiscible liquids with different densities and one solid phase, provided that the solid phase ist he heaviest phase.
---

The Flottweg® Tricanter® For Three-Phase Separation
The structure and function of the Tricanter® are similar to those of a decanter (two-phase separation). The decisive difference between these two machines concerns the way that the liquid is discharged. There are two liquid phases in a Tricanter®. A "heavy" liquid phase (higher density and discharged under pressure) as well as a "light" liquid phase (lower density and discharged without pressure).
An adjustable impeller discharges the "heavy" liquid phase. Furthermore, the operator can use the adjustable impeller to adjust the pond depth of the heavy liquid without difficulty during ongoing operation. An adjustment mechanism causes the position of the impeller to change, thus changing the separation line of the liquids. The Tricanter® permits a throughflow rate of up to 80 cubic metres per hour (depending on the application).
---
Advantages And Customer Benefits
- Greatest possible purity of the liquids to be separated, by using the impeller
- Cost-saving as other processing steps/separating stages can be dispensed with, or are no longer required
- Adaptation to changing conditions (product in the feed) possible at any time
- Automation is possible
- Produced, manufactured and developed in Germany, for the highest possible production quality
---
APEQ Process is an official distributor of Flottweg® in Malaysia.
Need a price quotation?
Enquire now
>
About Flottweg®
Flottweg® has developed and produced decanters, separators, belt presses, and systems here in Germany for over 60 years. These machines have a reputation of extremely high performance and reliability, and handle key functions in many industries.
Each individual machine that leaves Flottweg®'s Southern German factory embodies their philosophy: Flottweg® want their customers to obtain results with Flottweg® that can't be beaten. Their passion for perfection in detail and in the big picture characterizes Flottweg®'s thoughts and actions.