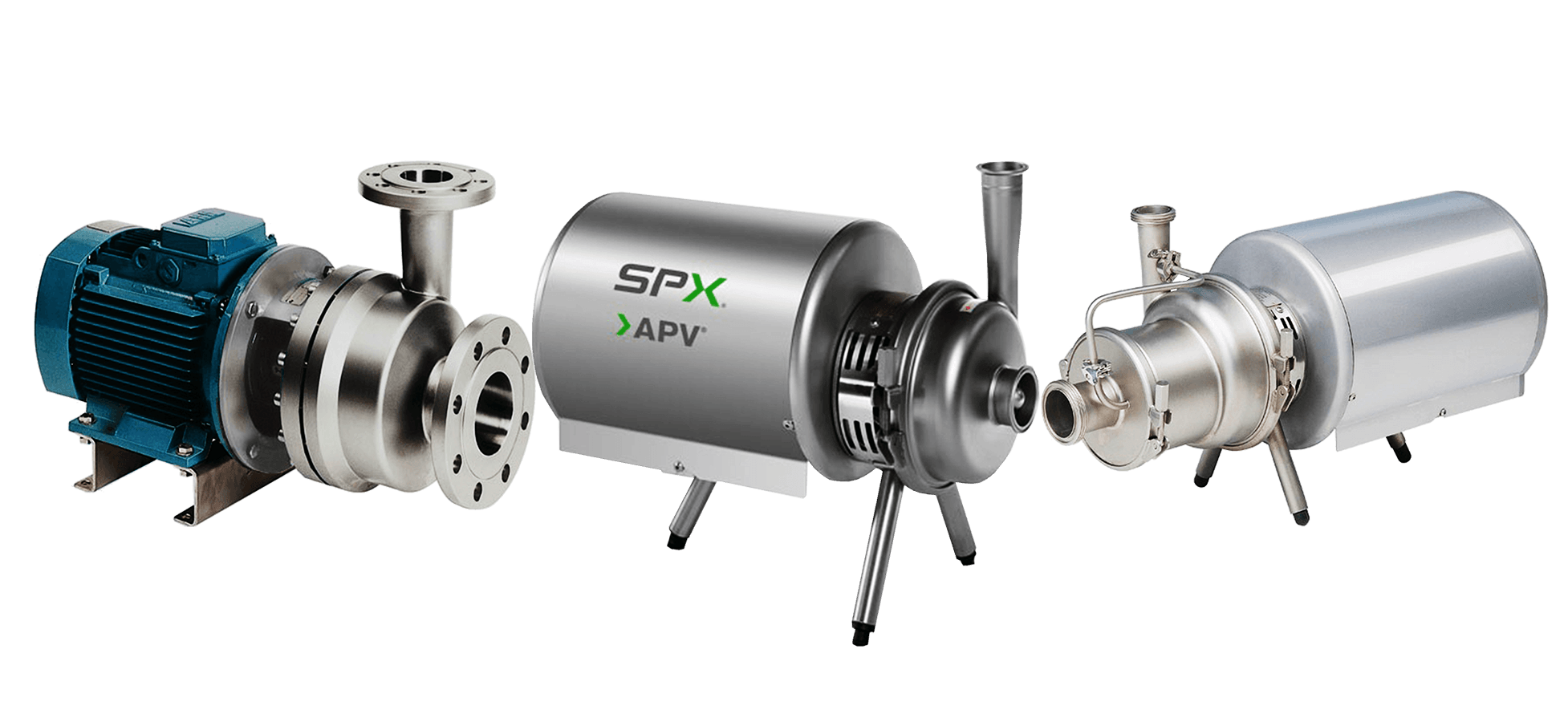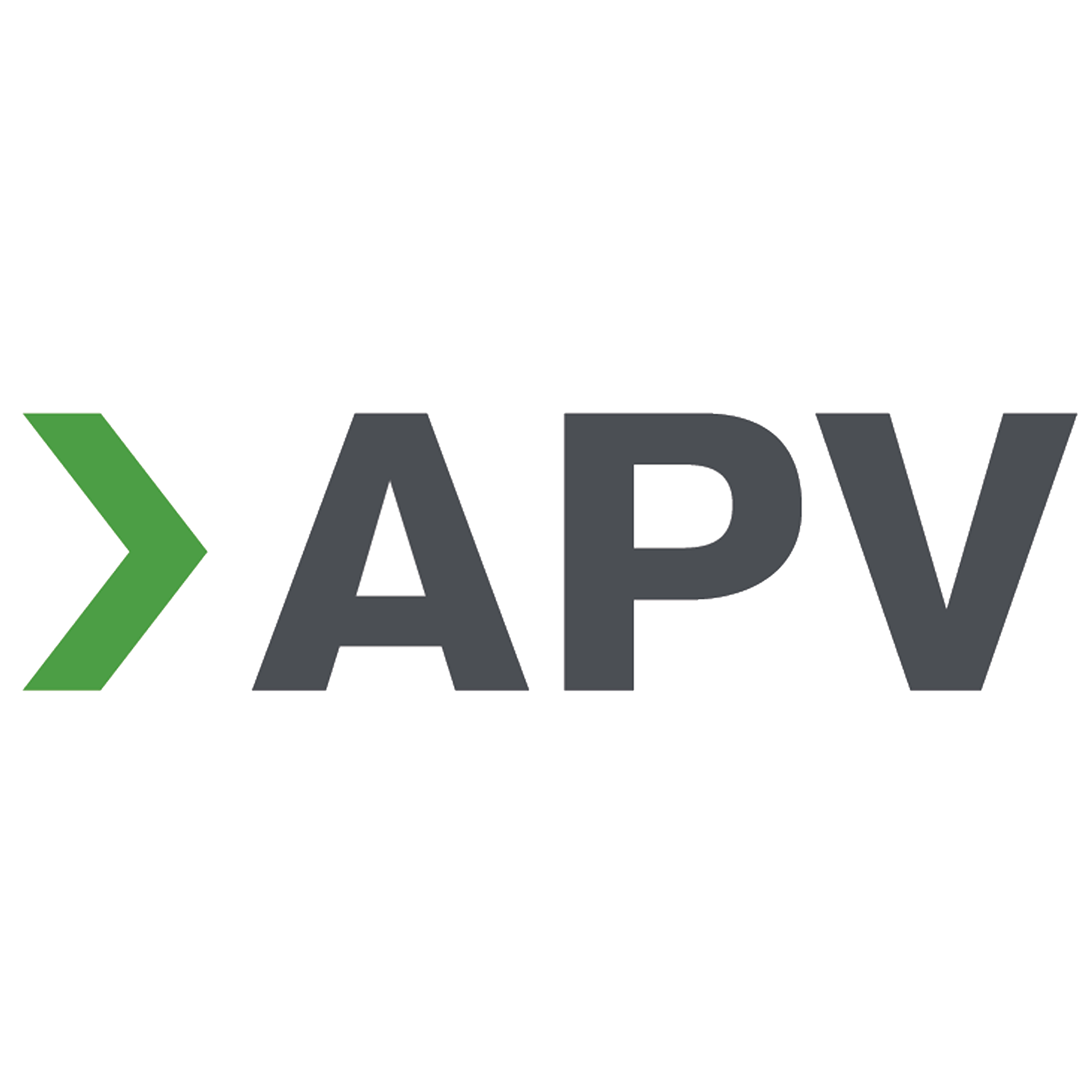 SPX FLOW - APV Centrifugal Pumps
Premium
Sanitary Pumps
Centrifugal pumps are the most common and well-established pumps on the market. They come in many different models and can transfer fluids with high efficiency over a wide range of flows and pressures. APV offers several series of centrifugal pumps, many of which comply with ISO, EN and API standards.
APV's centrifugal pump line includes:

W+ Series Centrifugal Pumps (IEC)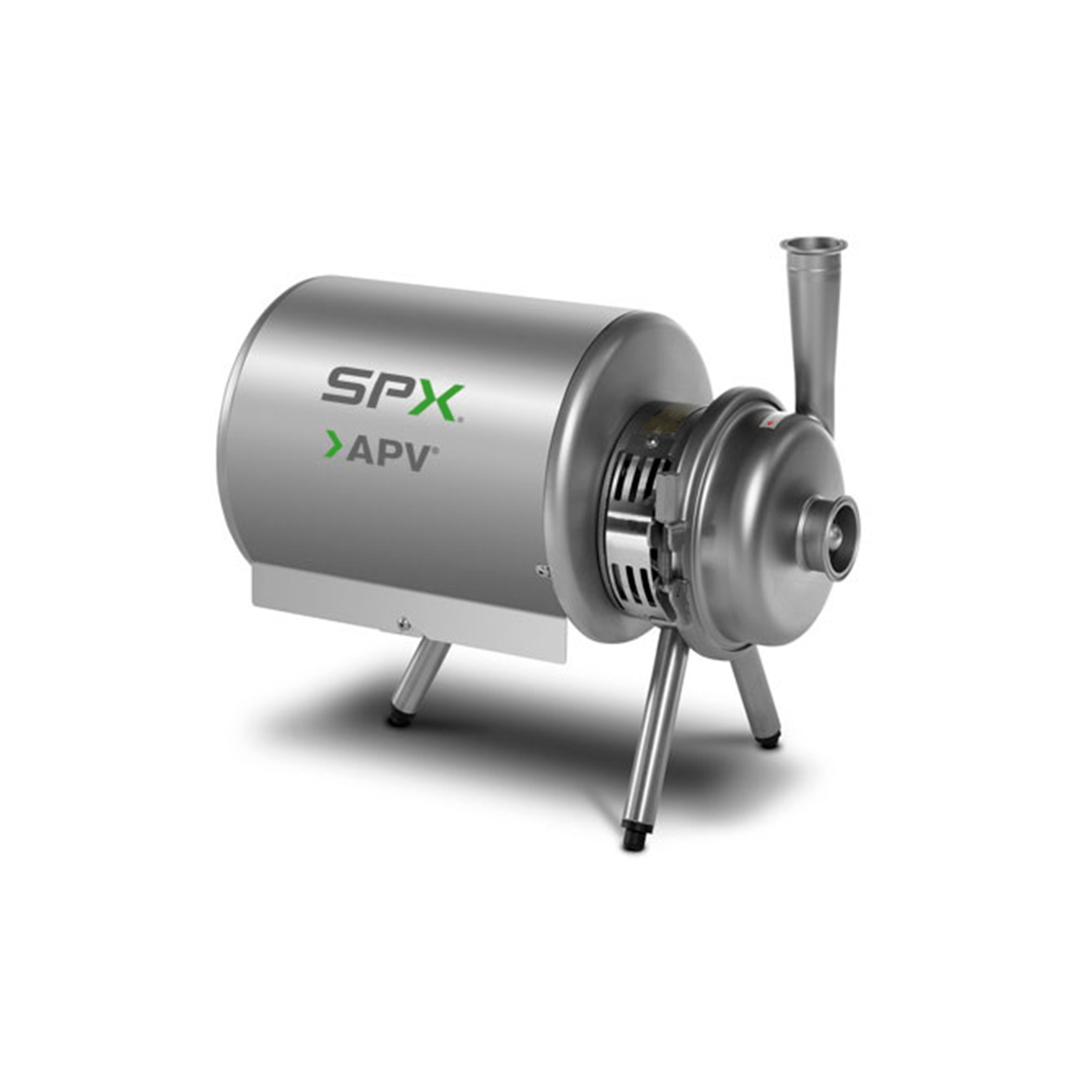 Minimize Life Cycle Cost with W+ Pumps*
W+ is a comprehensive range of premium sanitary end-suction pumps designed to maximize the life time of the pump and minimize life cycle cost elements such as energy, maintenance and downtime/production loss.
* Technical Data:
Max discharge pressure:14-18bar
Max seal flush pressure: 7 bar
Water consumption:15-30 l/h
Max operating temperature: 150°C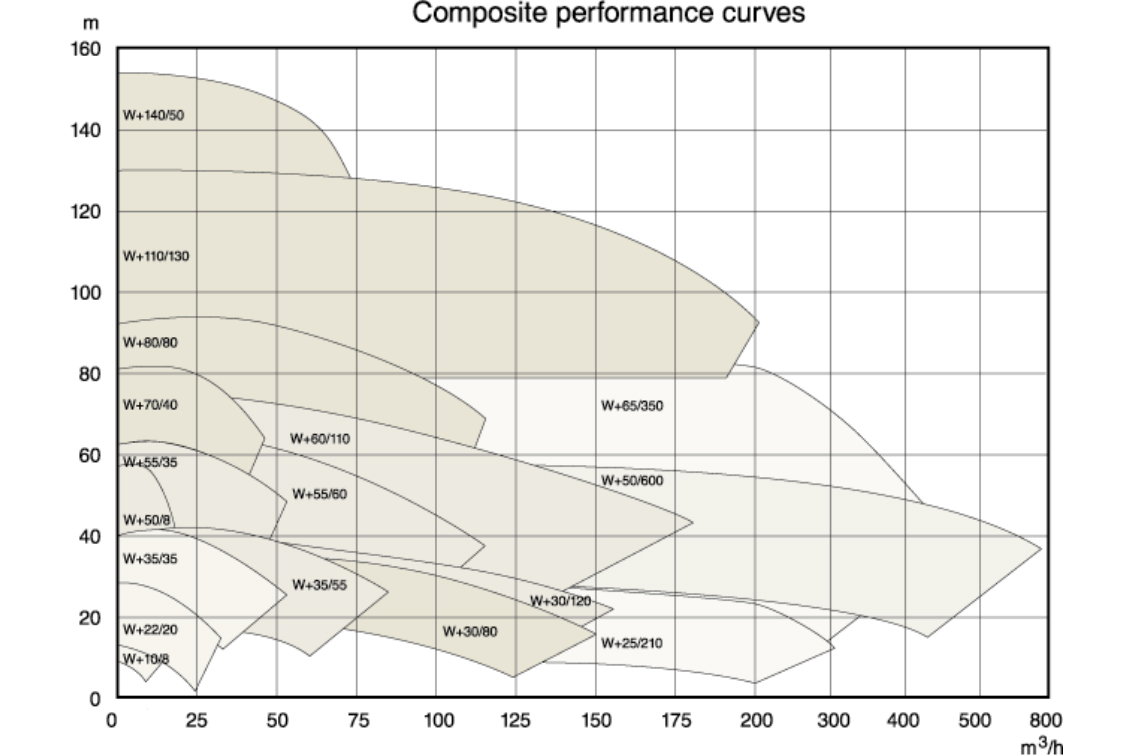 Always a Pump Close to the Best Efficiency Point Available!
W+ centrifugal pumps give you maximum efficiency working at low noise levels. It observes to the highest hygiene standards in the industry, hence suitable for sanitary processes. Another benefit is its easy and cost effective maintenance.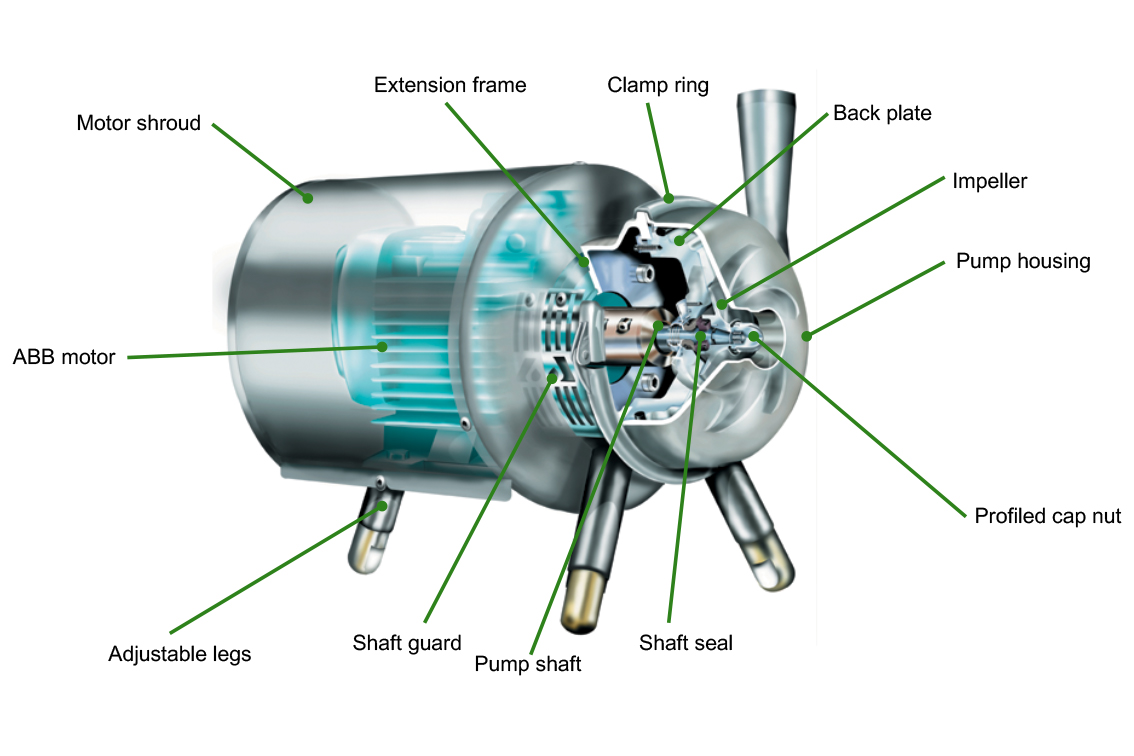 W+ is Designed to Perform and Last Longer
AISI 316L is used for all product wetted parts like impeller, pump shafts, extension frame and support. The elastomers is made from EPDM, which is FDA approved, and the motor is of IEC (ABB) or NEMA standard.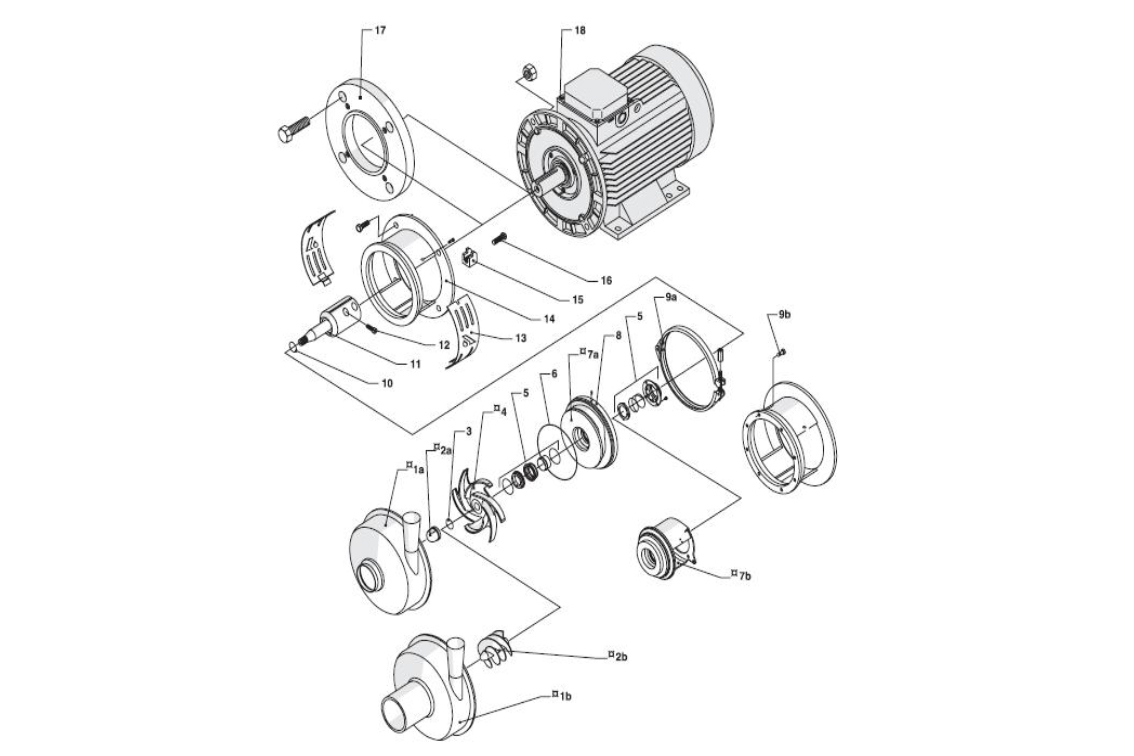 Modular Design For Easier and Cheaper Maintenance

Access to the front loaded shaft seal without removing the back plate
Shaft guards in stainless steel allows visual inspection of seal performance
High modularity minimizes the number of unique spare parts
Easy to adjust outlet orientation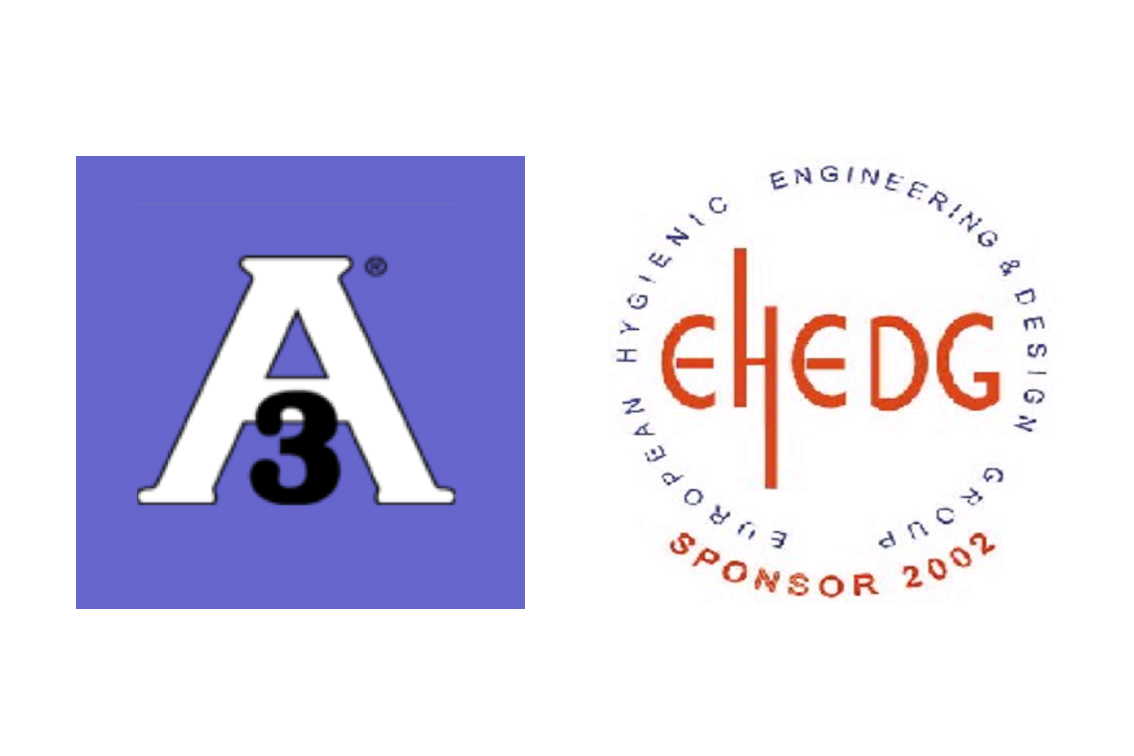 W+ Pumps Meet the Most Stringent Hygienic Qualification

All product wetted metal parts in corrosion/acid resistant stainless steel AISI 316L
Pump design is EHEDG approved (3A on request)
Elastomers are FDA approved (USP Class Vl on request)
CIP/SIP compatible
---
Ws+ Self Priming Pumps (IEC)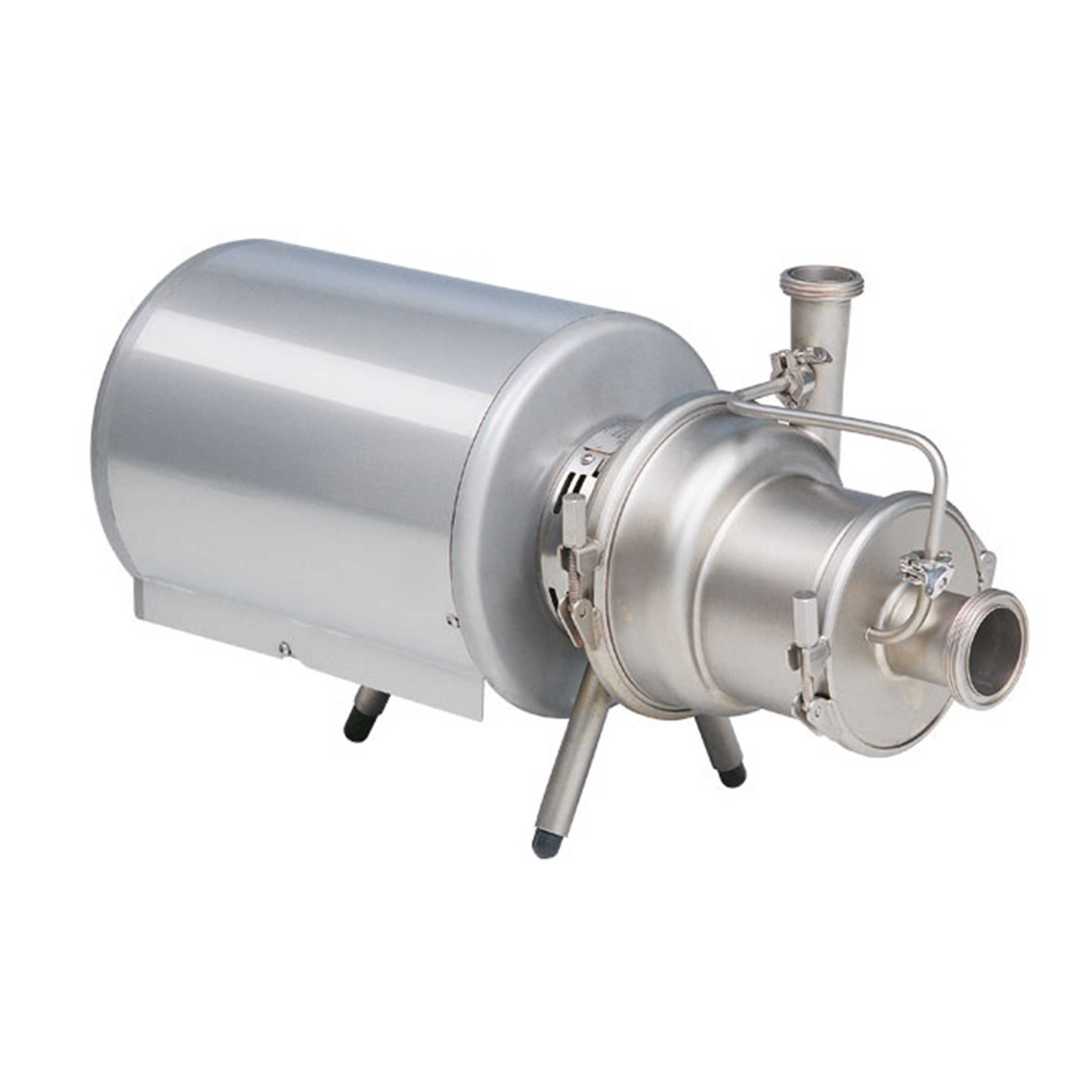 One of a Kind, Ws+ Pumps*
Ws+ is a range of sanitary self-priming pumps based on a unique technology applied exclusively by APV, showing substantial improvements over traditionally designed self-priming pumps.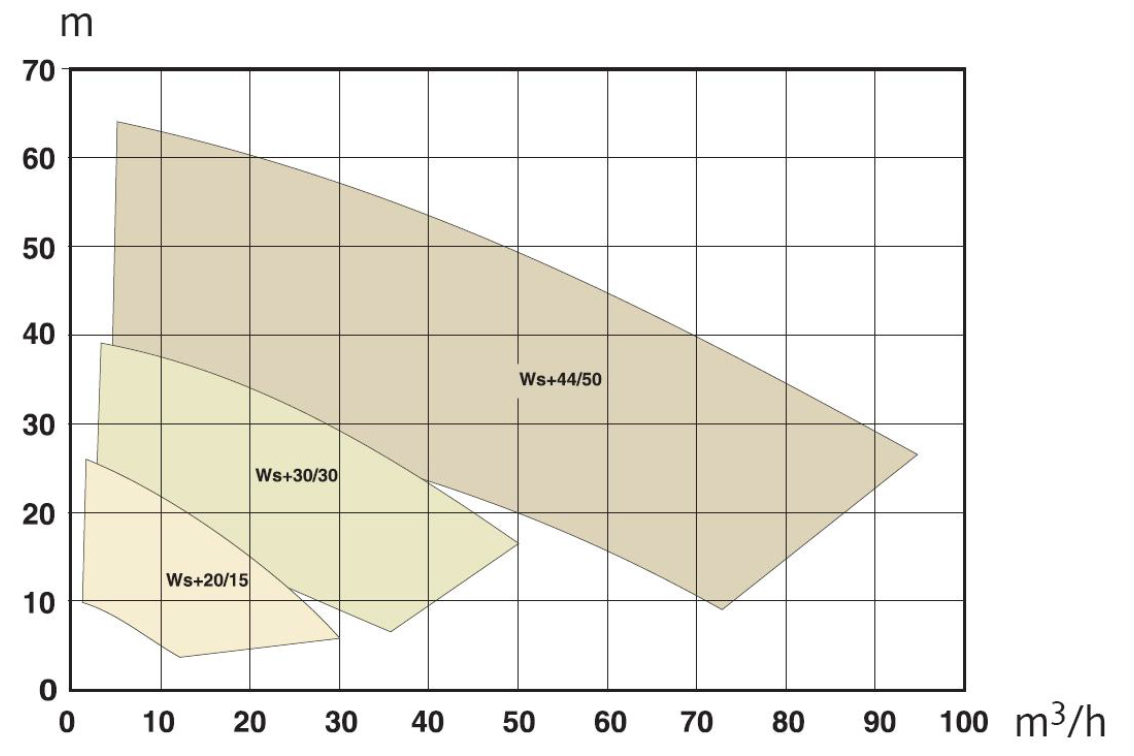 Always a Pump Close to the Best Efficiency Point Available!
Ws+ centrifugal pumps ensures high efficiency with flexible Q/H range. It operates at low noise levels, and observes the highest hygiene standard. It also features easy and cost effective maintenance.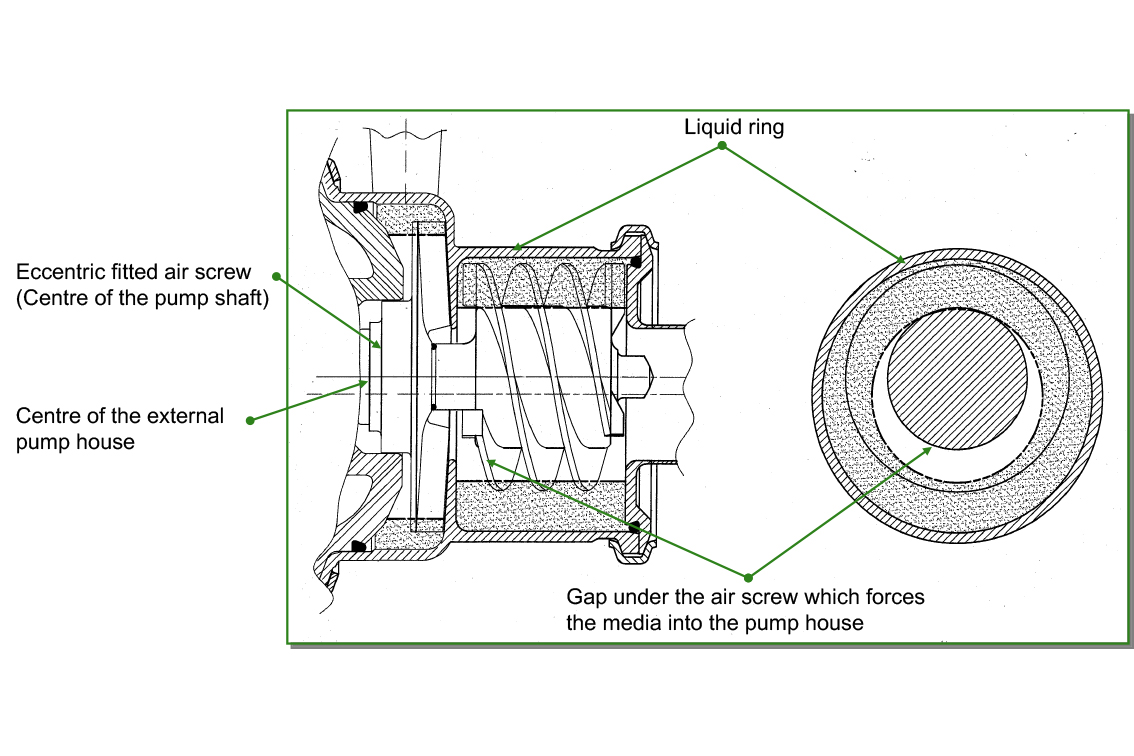 The Axial Water Ring Principle
Where competitors generally use the less efficient radial water ring principle the Ws+ is based on the axial water ring principle. With a special by-pass pipe it is ensured that priming liquid is available in the Ws+ pump. The axial water ring principle enables a significantly more efficient hydraulic design.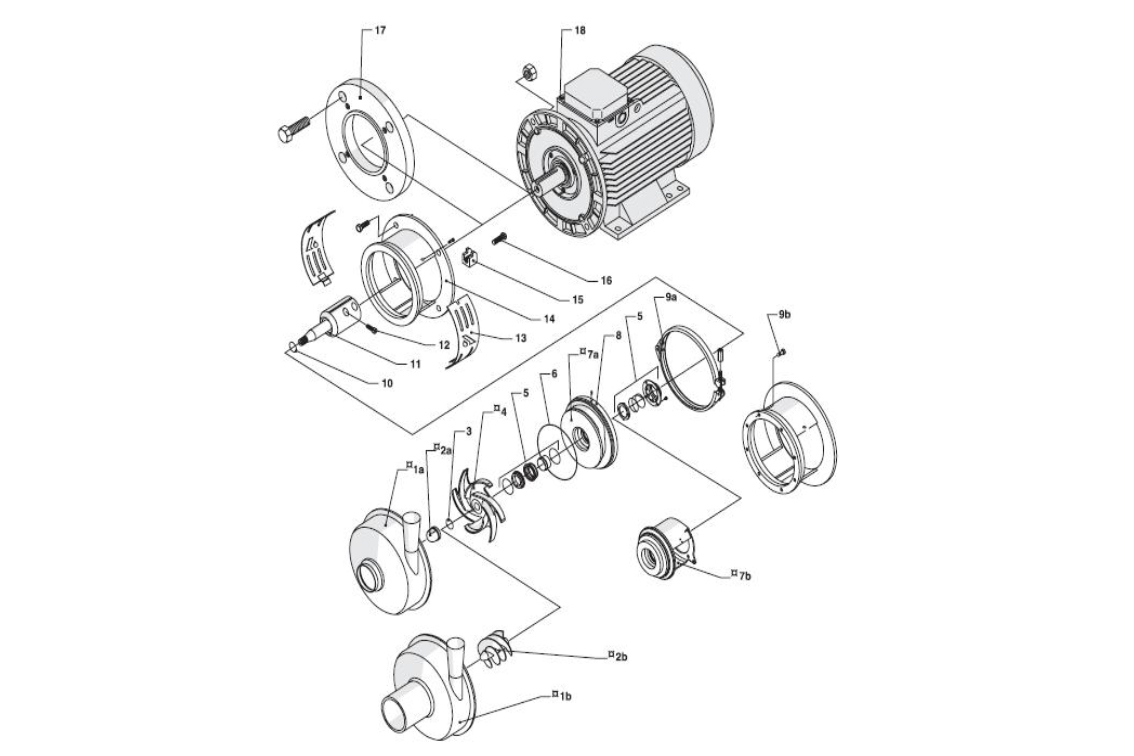 Modular Design For Easier and Cheaper Maintenance
Just like the W+ pumps, Ws+ also features maintenance friendly modular design. This ensures cost-saving and easy maintenance procedure.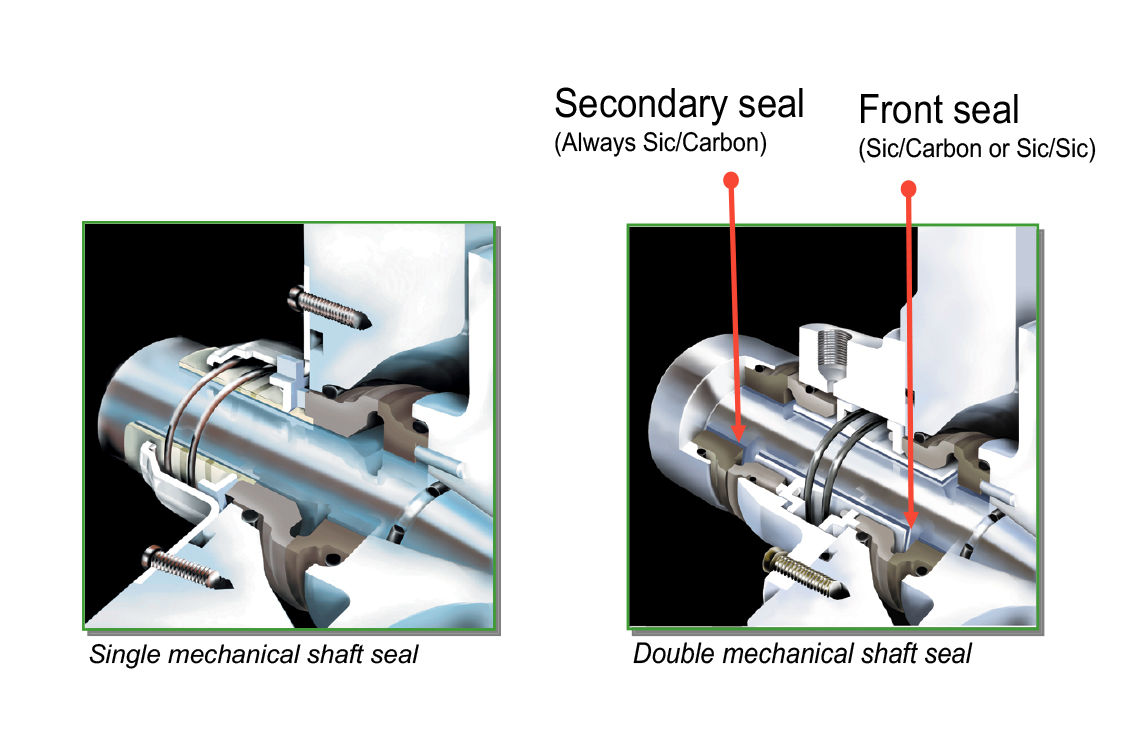 Highly Sanitary Shaft Seal Design
One highlight of the Ws+ pumps is the stable shaft design, resistant to unwanted mechanical effects. The design of the shaft seal permits complete rinsing of the sliding surfaces. In addition, the seal chamber is built to efficiently lead the heat produced away from the sliding surfaces. These factors reduce the risk of the hydro-dynamic lubrication disappearing resulting in "dry running"
---
Wi+ Inducer Pumps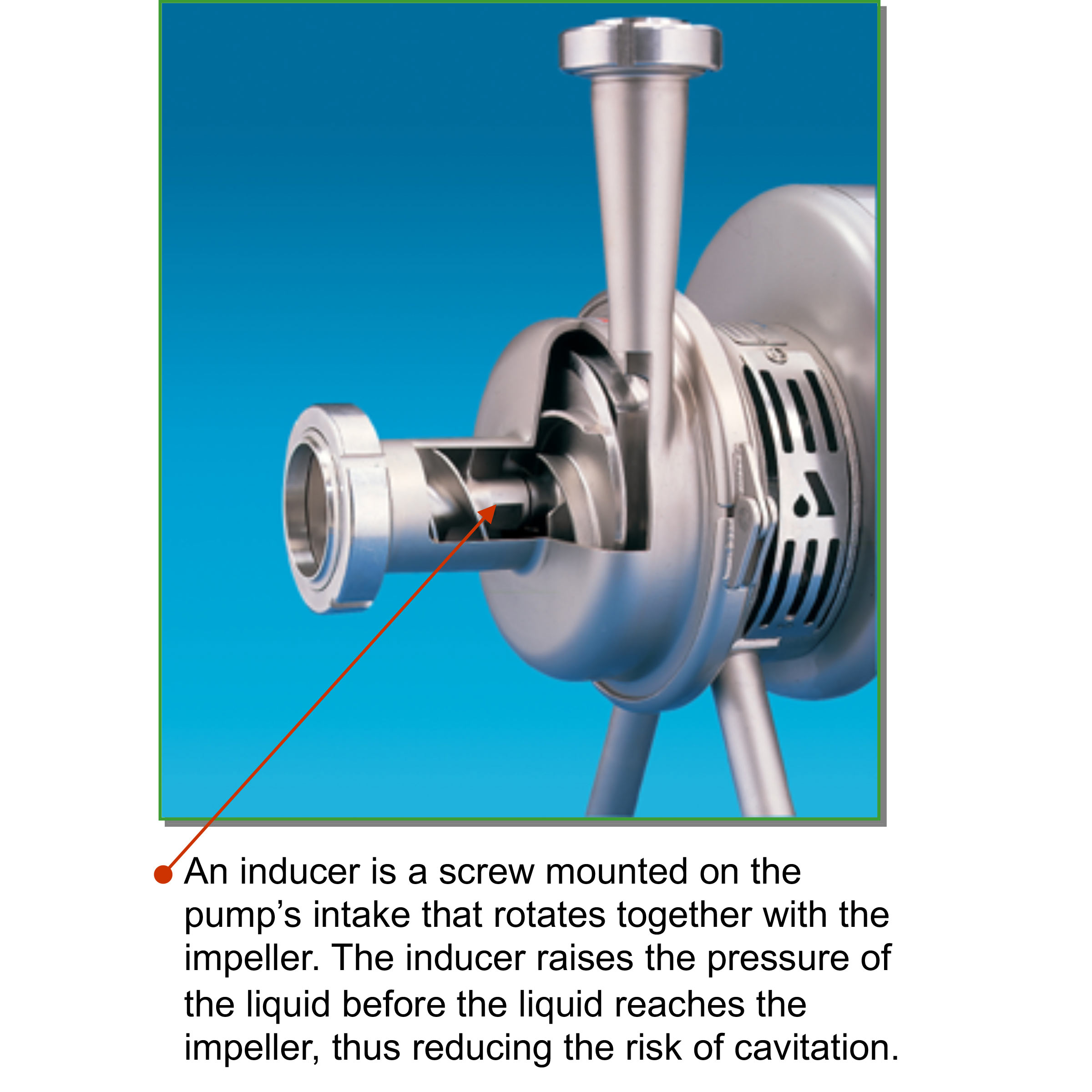 Perfect When Inlet Pressure Available (NPSHa) is Minimal
Wi+ are pumps with inducers, suitable for use when products have minimal inlet pressure available, to prevent cavitation. The inducer can handle viscous products, which are usually inefficient with the use of centrifugal pump.
---
Wa+ Aseptic Pumps*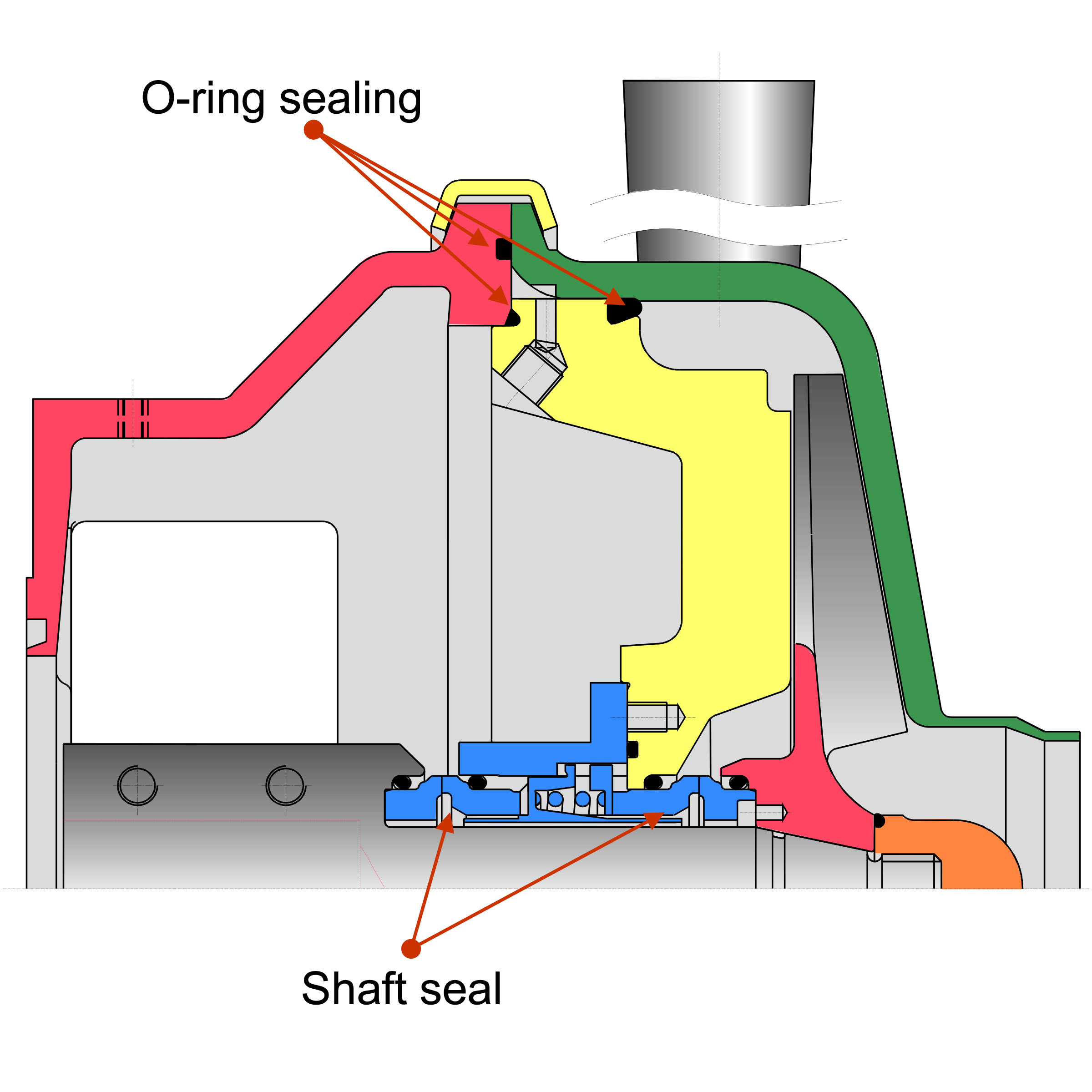 Perfect For Long Shelf Life Products or Pharmaceuticals
Wa+ is an aseptic version of W+, featuring double mechanical shaft seals and double O-ring sealing fitted for sterile flushing. A perfect sterile production process is guaranteed.
* Technical Data:
For installtions that require steam sterilization with temperatures up to 150°C
Barrier media at pressure up to 5 bars (7 bars if cold)
---
Whp+ High Pressure Pumps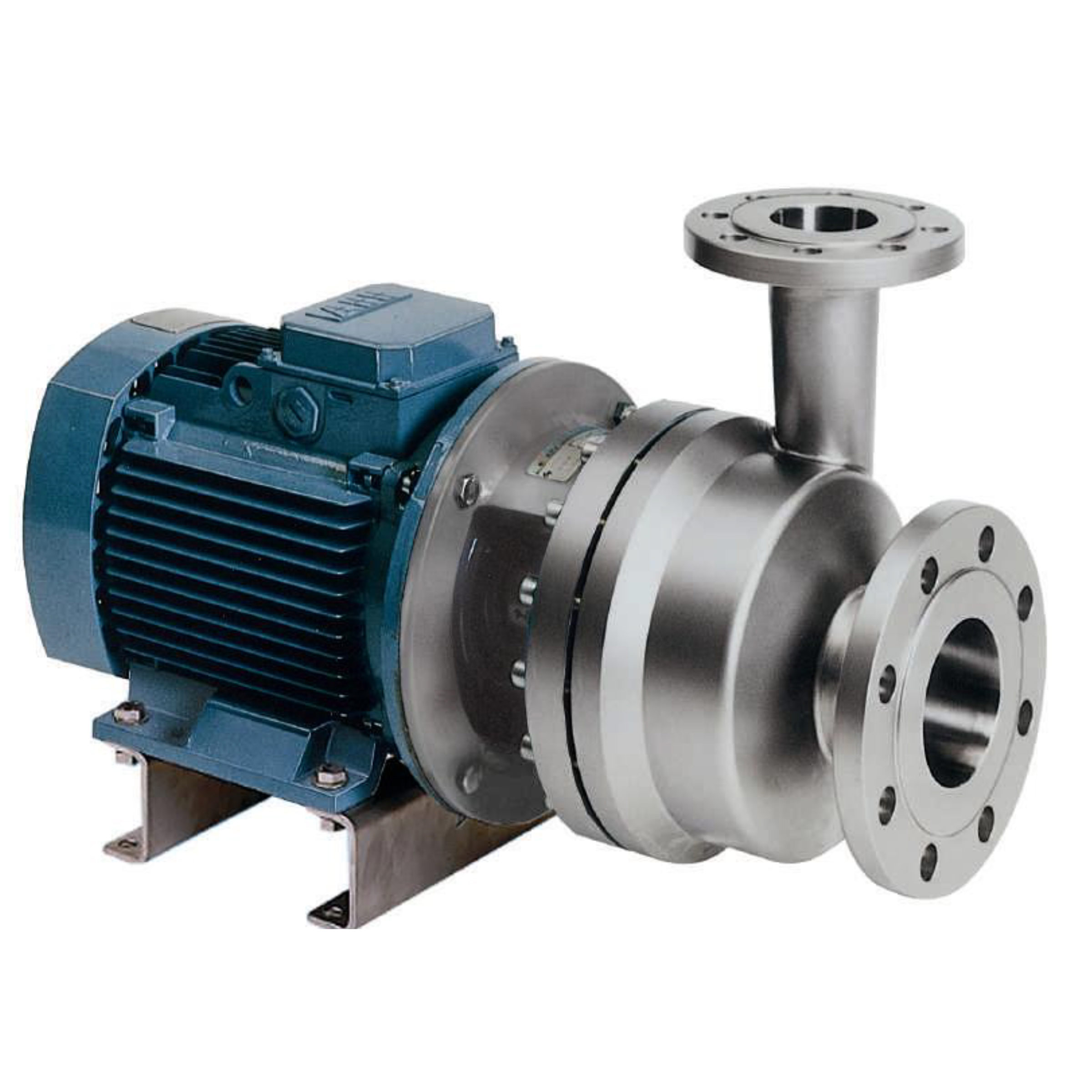 Perfect For Applications with High Suction Pressure
Ws+ is for system pressures in excess of the capability of standard W+ pumps. Ws+ handles up to 60 bars of pressure, featuring the same hydraulic qualities as W+ pumps, but with stronger housing to withstand higher pressure. Can be used in reverse osmosis, hyper filtration, juice clarification or enzyme recovery.
* Available in:
W+30/80
W+55/60
W+60/110
---
APEQ Process is an official distributor of SPX FLOW, APV in Malaysia.
Need a price quotation?
Enquire now
>
About SPX FLOW and APV
Based in Charlotte, North Carolina, SPX FLOW innovates with customers to help feed and enhance the world by designing, delivering and servicing high value solutions at the heart of growing and sustaining our diverse communities.
APV, an SPX FLOW Brand, provides a unique range of highly functional solutions, systems and products that address key business drivers. SPX FLOW bases its APV solutions on advanced technology products including pumps, valves, homogenizers, mixers and heat exchangers, as well as production efficiency experience, development expertise, maintenance management and regulatory compliance.