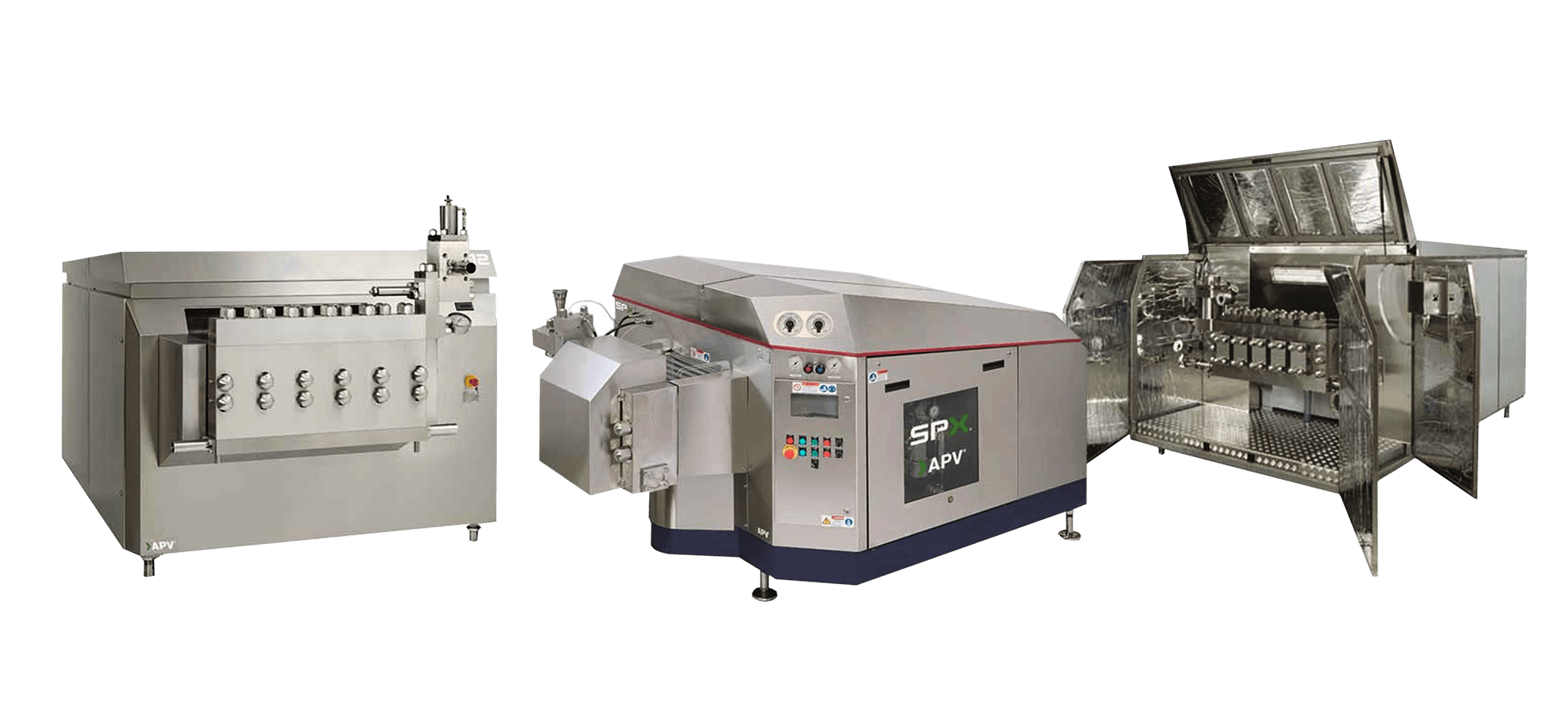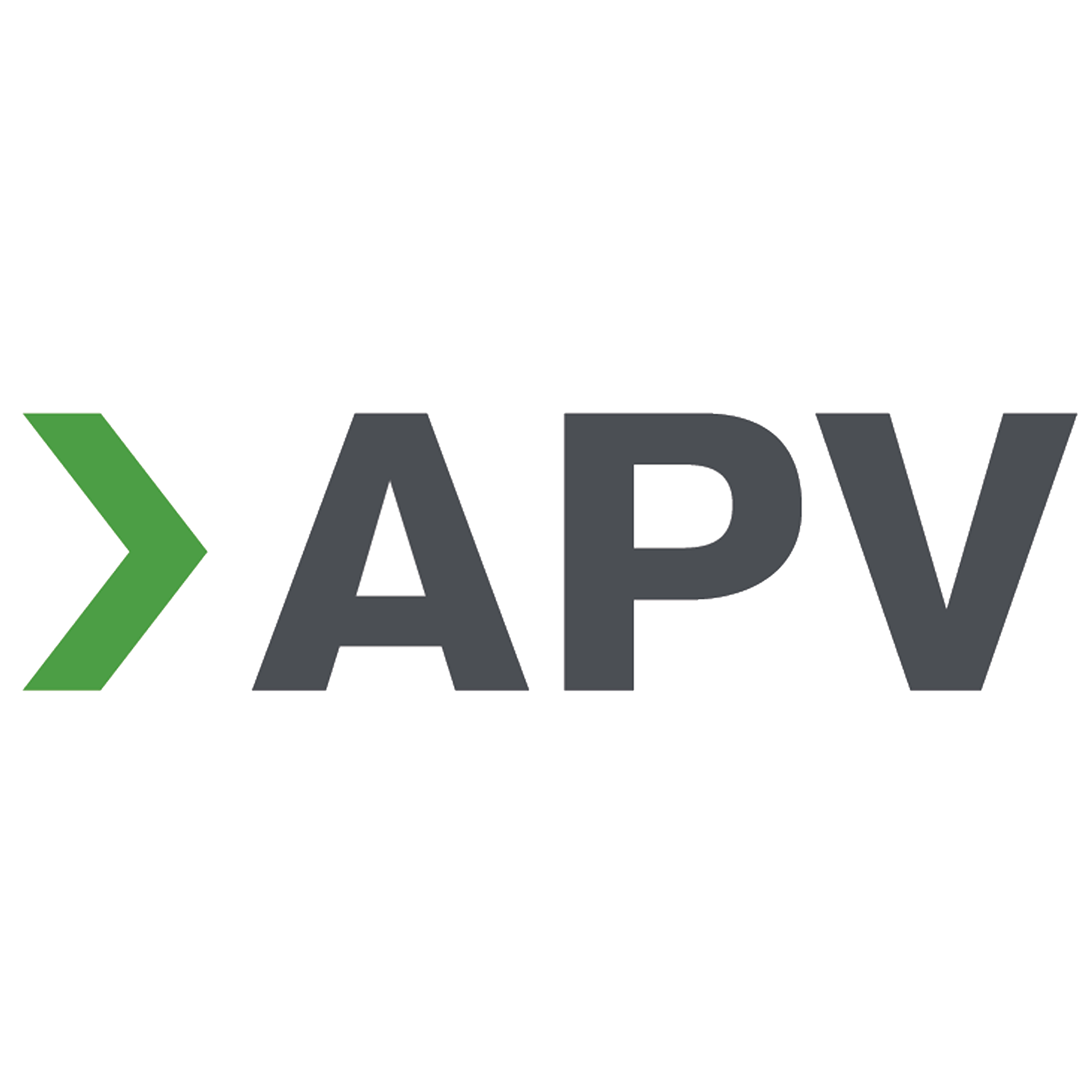 SPX FLOW - APV Homogenizer
Laboratory and Production
Scale Homogenizers
APV has been a pioneer in the field of homogenization with its durable Rannie and Gaulin brand of homogenizers for many years.
An SPX FLOW Homogenizer solution e.g. Rannie or Gaulin, is customised to meet specific customer needs and backed by over a century of experience through its APV brand. These machines are carefully designed to meet specific application requirements and optimize both energy and water consumption for sustainable, economic production while providing consistent, reliable performance.

---
Laboratory Scale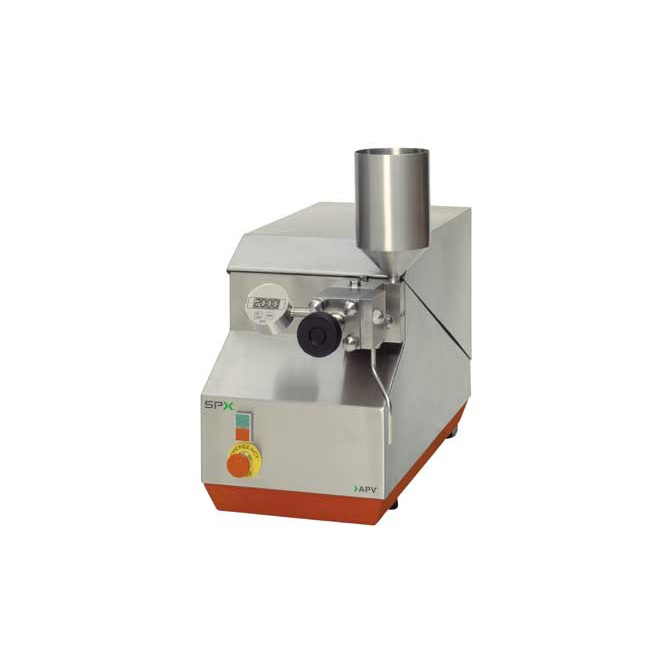 Laboratory Scale Homogenizer
The homogenizer provides the desired mean particle size and uniform distribution you need to help you improve existing products and develop new ones. APV homogenizer ensures smooth, quiet and reliable operation, occupying small footprint like a benchtop, features field-replaceable and reversible pump valve seats, and a easy-to-read digital pressure display and electronic pressure safety system.





---
Production Scale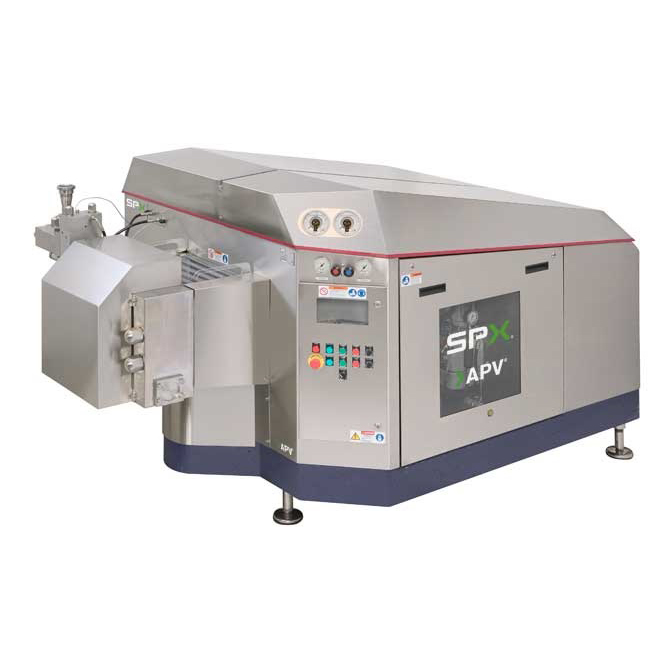 High-pressure Homogenizer - Rannie & Gaulin
3-plunger homogenizer, equipped with a Mono-Block or a Three-Piece valve housing, sized to your specific capacity, pressure and application. Large selection of standard options as well as special options. Materials for plungers, packings, pump valves, valve seats and seals are customizable for your application.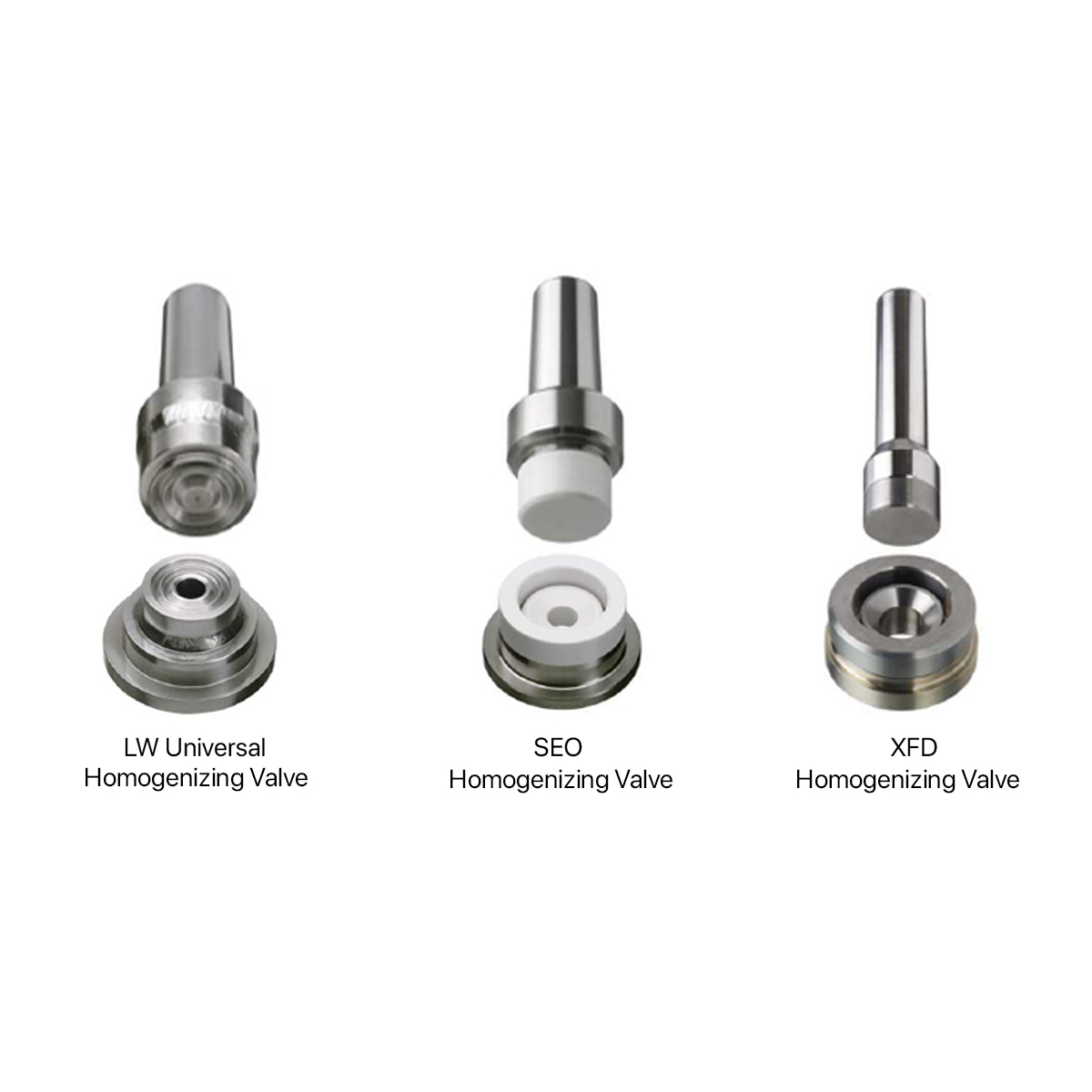 Homogenizing Valves Configurations

Liquid Whirl (LW) - deliver highly efficient homogenizing effect with low power consumption.

Sharp Edge Outside (SEO) - flat, conical homogenizing valve for one or two stage homogenizing

Extra Fine Dispersion (XFD) - typically used as a first stage valve for capacities up to 36.000 l/h, for two stage homogenizing.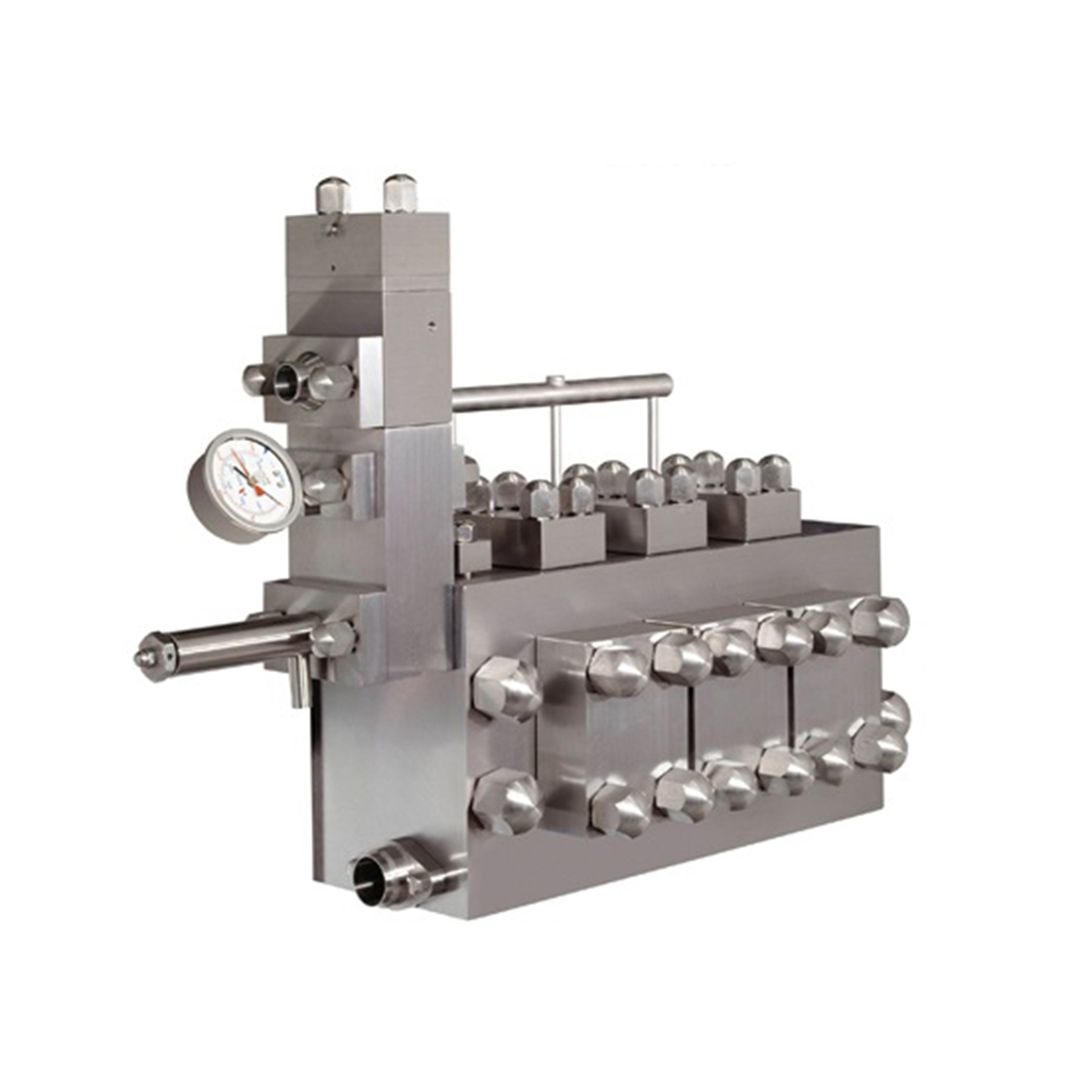 APV Gaulin Mono-Block
The Gaulin liquid end features an integrated design of cylinders (3 or 5), pump valves, plunger lubrication and inlet/outlet in one block. Supports pressure range up to 600 bar/ 8700 psi, featuring a hygienic and aseptic, service friendly design. It features service-friendly design, where pump valves, valve seats and plunger packings can be easily repaired or replaced.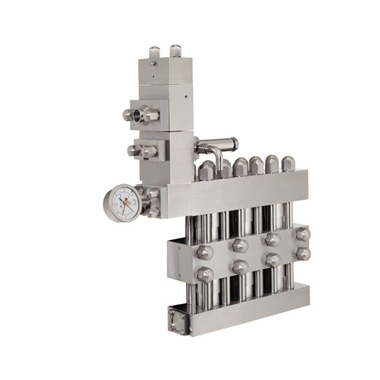 APV Rannie 3-Piece Valve Housing
The Rannie liquid end features a modular design consisting of a 3-piece valve housing and individual cylinders (3 or 5). The three blocks around the pump valves are a very simple and clean design, which, together with the individual cylinders, allow for very high pressures. Supports pressure range up to 1500 bar/ 21750 psi, featuring a hygienic and aseptic, service friendly design. The cylinders, tightened against the 3-piece valve housing with a single O-ring, contain the plunger packings and the plunger lubrication system.
---
APEQ Process is an official distributor of SPX FLOW, APV in Malaysia.
Need a price quotation?
Enquire now
>
About SPX FLOW and APV
Based in Charlotte, North Carolina, SPX FLOW innovates with customers to help feed and enhance the world by designing, delivering and servicing high value solutions at the heart of growing and sustaining our diverse communities.
APV, a SPX FLOW Brand, provides a unique range of highly functional solutions, systems and products that address key business drivers. SPX FLOW bases its APV solutions on advanced technology products including pumps, valves, homogenizers, mixers and heat exchangers, as well as production efficiency experience, development expertise, maintenance management and regulatory compliance.