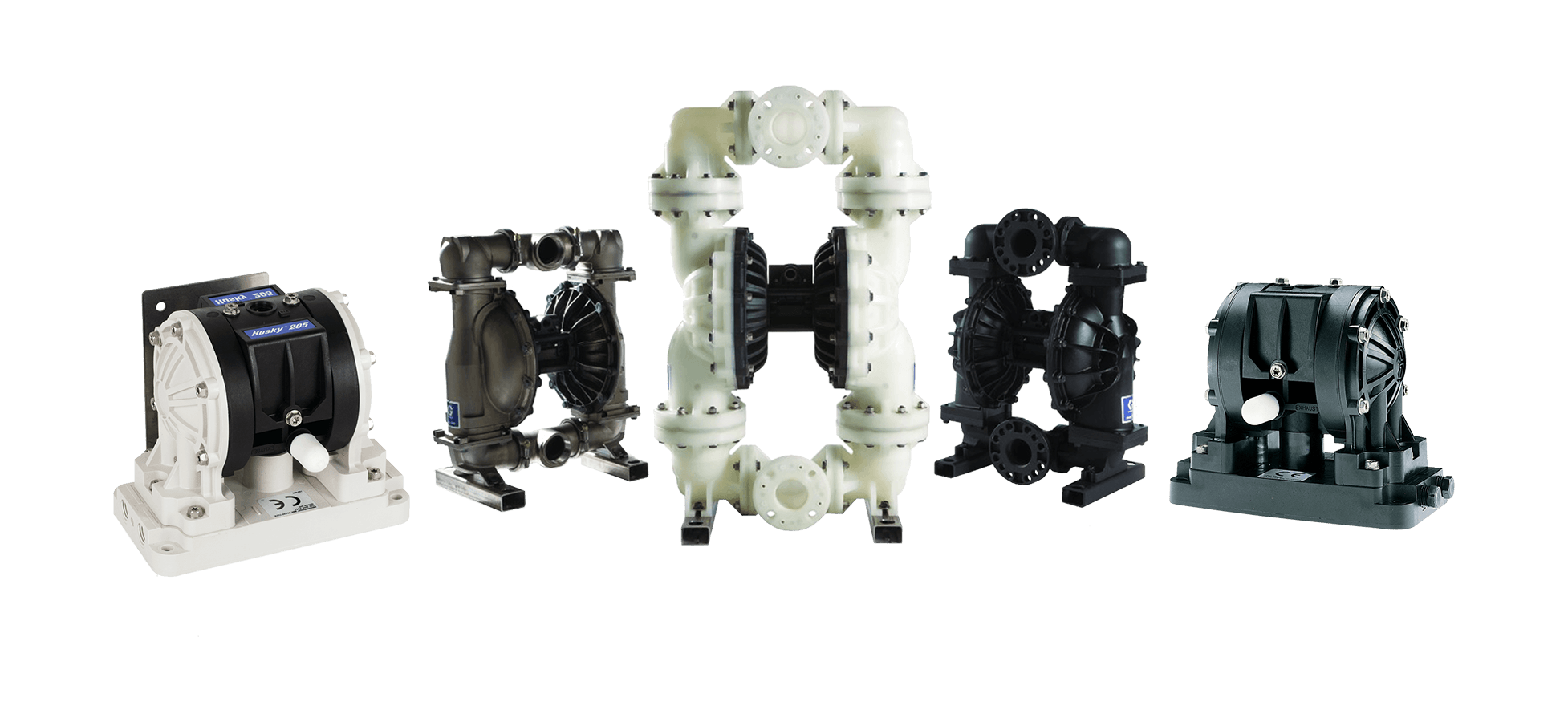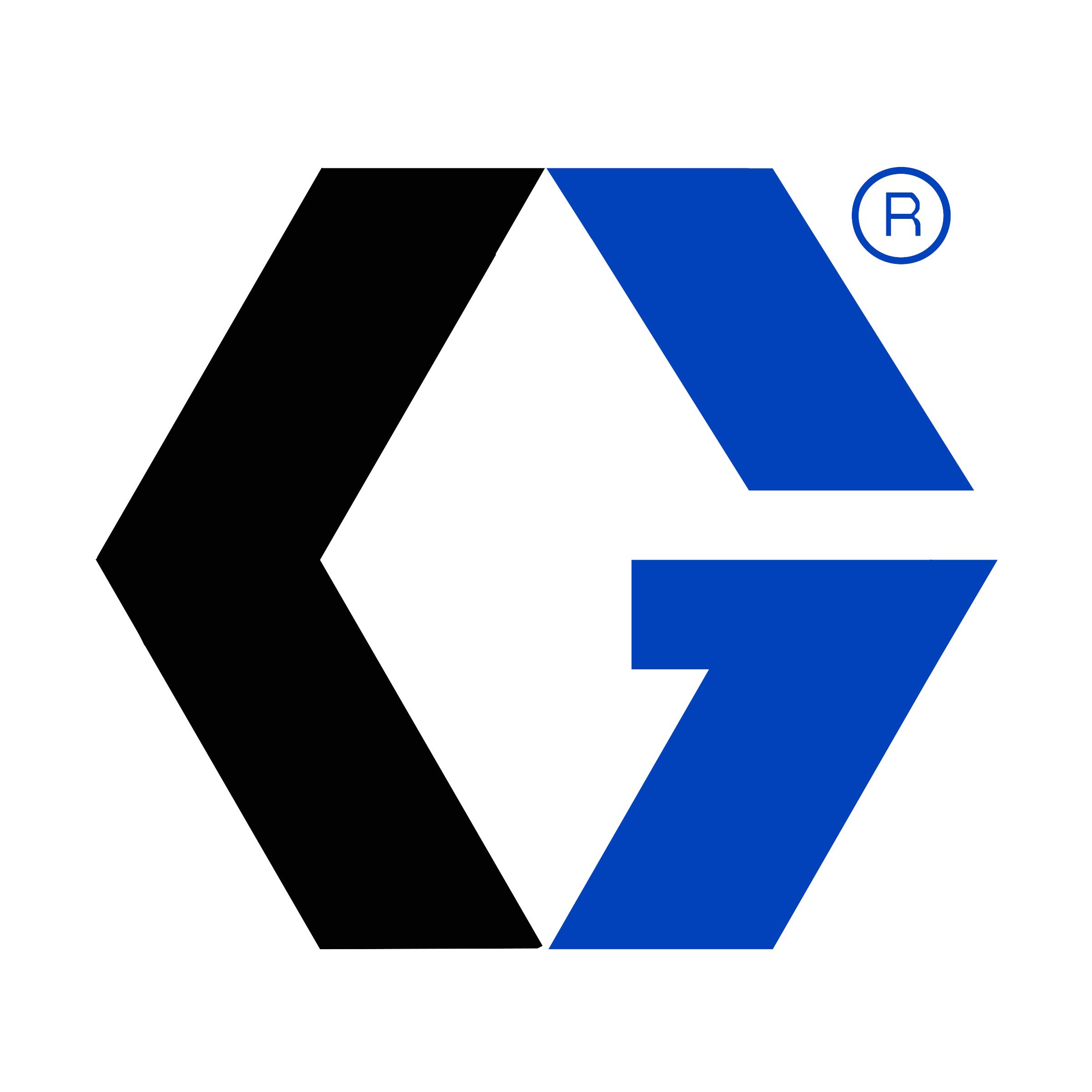 Graco Husky®
Pumping Solutions
for Process Industries
Graco® has the solution for your harsh chemicals. Graco's expanded line of Husky® air-operated double diaphragm pumps have multiple material options for our fluid sections to accommodate a wide range of applications and have multiple ports for easy installations.

Get up to 30% more of efficiency in the air system with the Husky® line, where diaphragms last up to five times longer than the competition. Pump size range from 0.25 to 3 inch with flows up to 300gpm. The Husky line includes:
Husky® Electric Diaphragm Pumps
Eliminate unnecessary pump failures, improve your facilities energy efficiency and create a quieter and cleaner work environment with Husky® Electric Diaphragm Pumps. Featuring patent pending technology allowing pumps to stall under pressure, preventing pump failures from clogged or closed valves.
* Shown pumps are: 
Husky 1050e
Husky 2150e
---
ChemSafe® Air-Operated Double Diaphragm Pumps
Our ChemSafe® pumps are available with 100% PTFE or UHMWPE corrosion and abrasion-resistant fluid paths, making them ideal for even the most challenging fluids. They also have no exposed metals and can be configured in various materials to meet most abrasion, temperature and chemical compatibility requirements.
* Shown pumps are: 
ChemSafe 1590
ChemSafe 1040
ChemSafe 515

The Husky® Advantage
Choose from a wide selection of materials to handle numerous applications, including corrosive and abrasive fluid transfer.
Key fluids:
Paints, stains, coatings
Chemicals and acids
Corrosive and abrasive fluids
Lubricants
Ceramic glazes
---
Husky® Air-Operated Double Diaphragm Pumps
Our Husky® air-operated double diaphragm pumps are loaded with features to help you get the job done right, every time, and are built to save you money. Featuring corrosion-resistive heavy duty design offering long lifetime of service, this pump handles up to 300gpm (1135 lpm) of flow rates, and employs DataTrak™ to prevent pump runaway and track material usage.
* Shown pumps are: 
Husky 2200
Husky 2150
Husky 15120
Husky 1590
---
Hydra-Clean® On-Demand High Pressure Cleaning
Graco-pneumatic-driven and hydraulic-driven Hydra-Clean® heavy-duty pressure washers are perfect for use in a variety of in-plant cleaning applications and can be used with hot or cold water, detergents or strong chemical solutions up to 200°C (93°C). It in available in wall-mount and cart-mount options, featuring 300 series stainless steel lower, supports multiple guns, five different spray tips and optional hose reel.
* Shown Hydra-Clean® models are: 
Hydra-Clean Hydraulic Cart-Mount
Hydra-Clean Air-Operated Pressure Washers Cart-Mount
Hydra-Clean Air-Operated Wall-Mount
---
APEQ Process is an official authorized distributor in the market of sanitary process
in Malaysia.
Need a price quotation?
Enquire now
>
About Graco®
Founded in 1926, Graco® is a world leader in fluid handling systems and components. Graco® products move, measure, control, dispense and apply a wide range of fluids and viscous materials used in vehicle lubrication, commercial and industrial settings.
The company's success is based on its unwavering commitment to technical excellence, world-class manufacturing and unparalleled customer service. Working closely with qualified distributors, Graco® offers systems, products and technology that set the quality standard in a wide range of fluid handling solutions.
Catalogue/ Brochure/ Technical Specification
Hide
---
Related Products