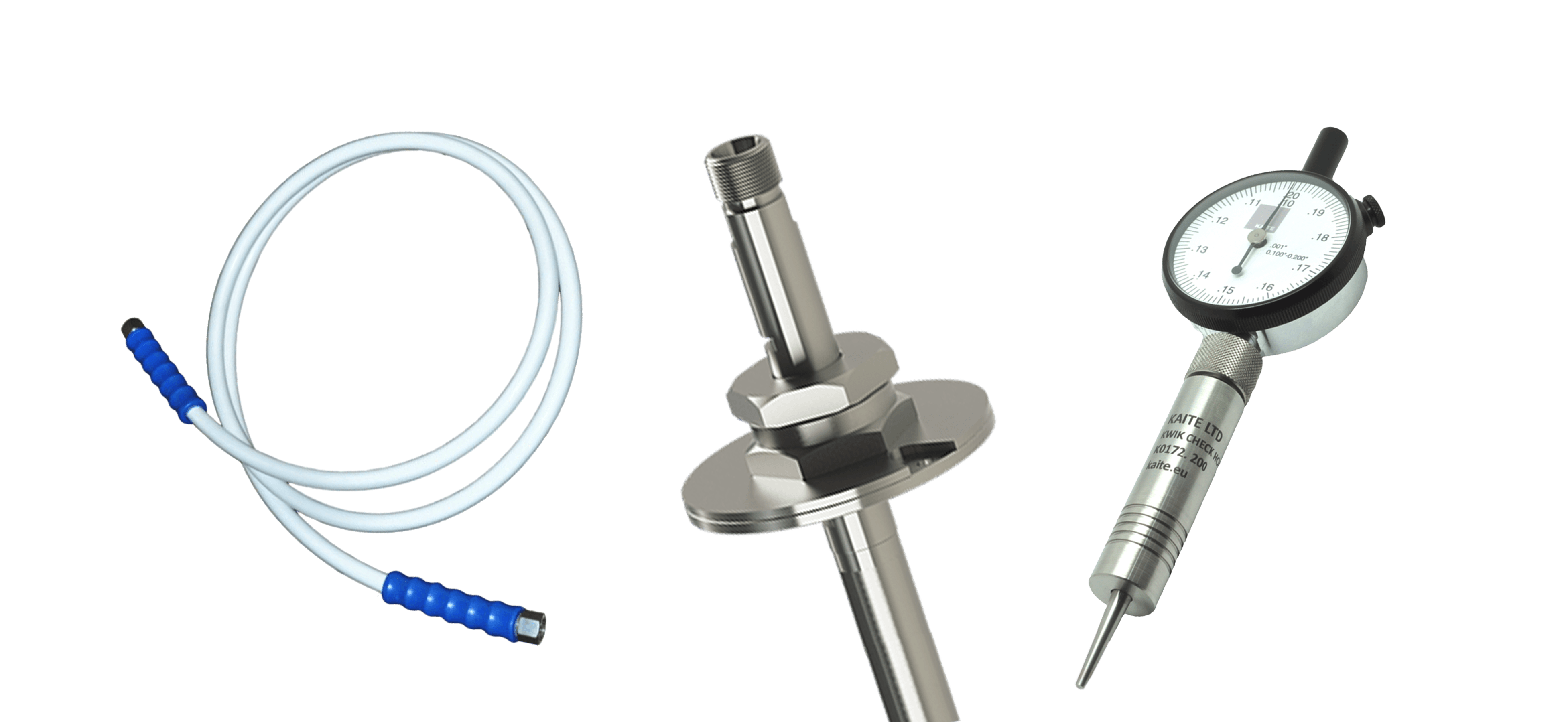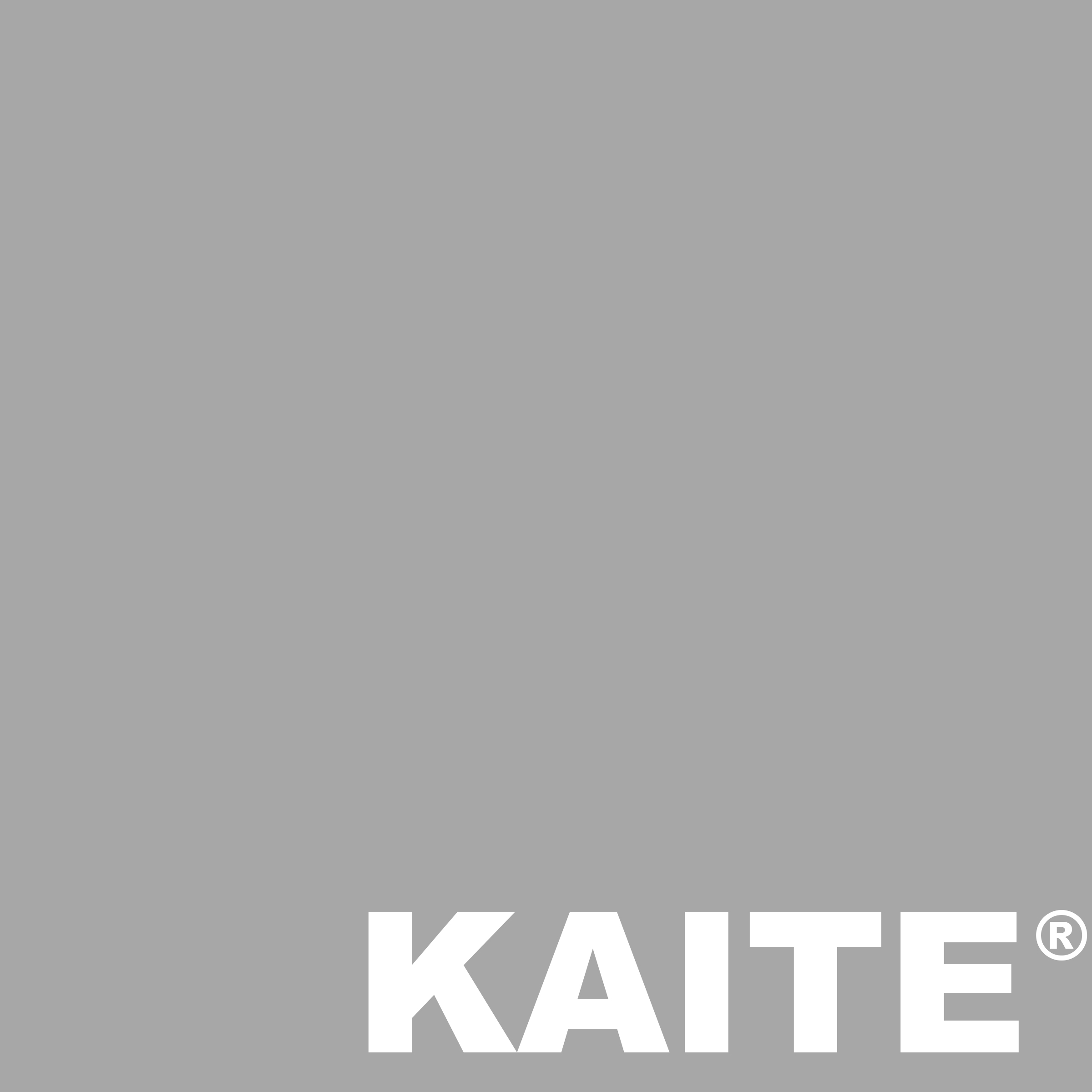 Kaite®
Fluid Delivery Experts
For Processing Industry
Kaite® Ltd design, manufacture and supply of spray nozzles and ancillary equipment. They also provide full technical and commissioning support to aid users. Armed with the best materials and latest manufacturing techniques, Kaite® leads the way in fluid delivery in processing industry.
Here are the Kaite® products we carry: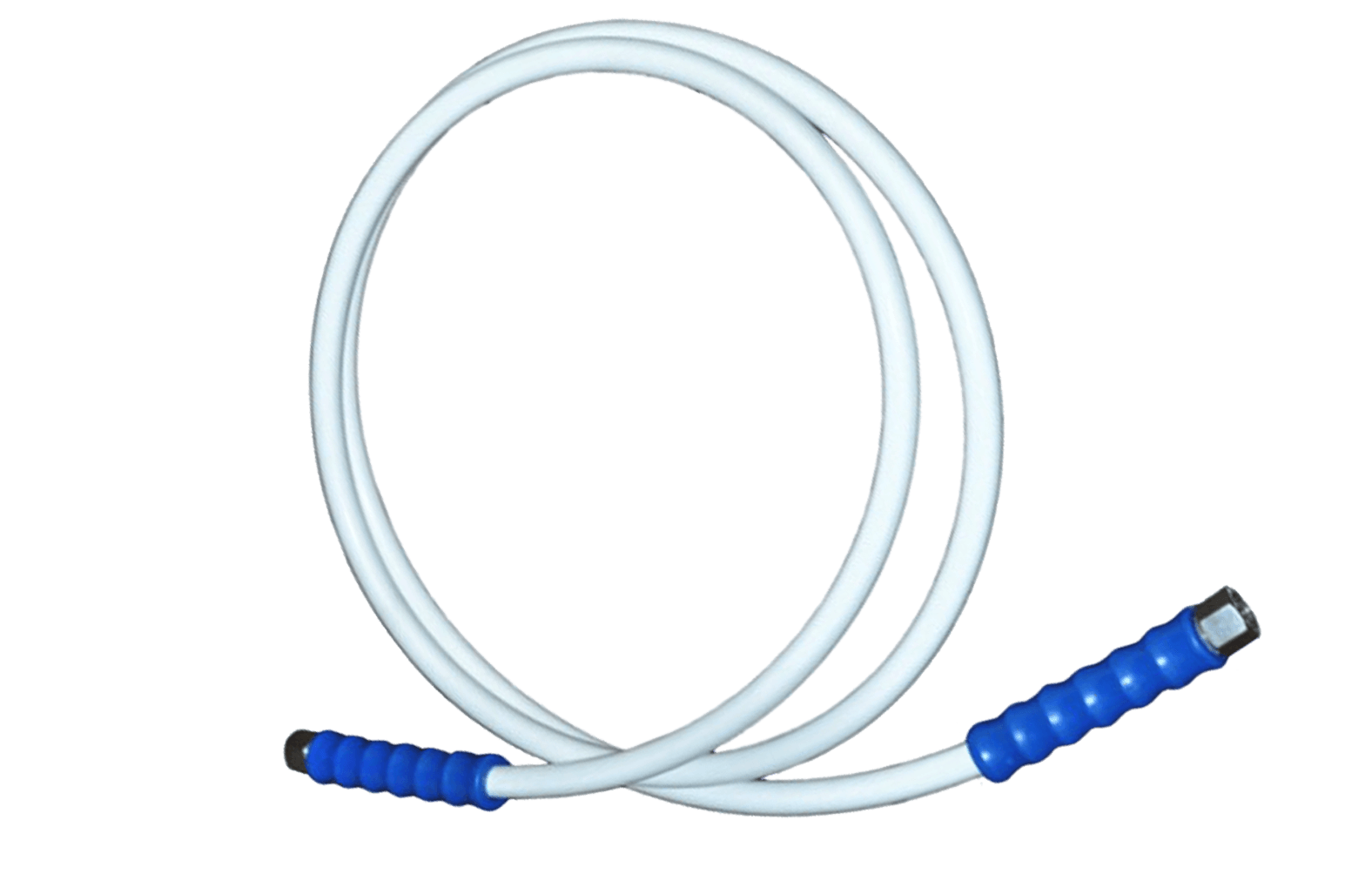 The Kaite® Hose
Kaite® hose is a high pressure FDA-Compliant spray drying hose. Manufactured using only the highest quality material to produce an advanced PTFE lined hygienic hose, which is durable and robust, Kaite® hose is unique and has been designed specifically to meet the requirements of the Spray Drying industry, in particular the food, dairy, pharmaceutical and chemical production sectors.
Constructed using a smooth bore PTFE lining with reinforced bunch braided stainless steel for strength and durability, Kaite® hose is finished with a white silicone outer sheath with blue PTFE cuffs for cleanliness. It supports up to a working pressure of 430bar and conforms to FDA Title 21 requirements.
---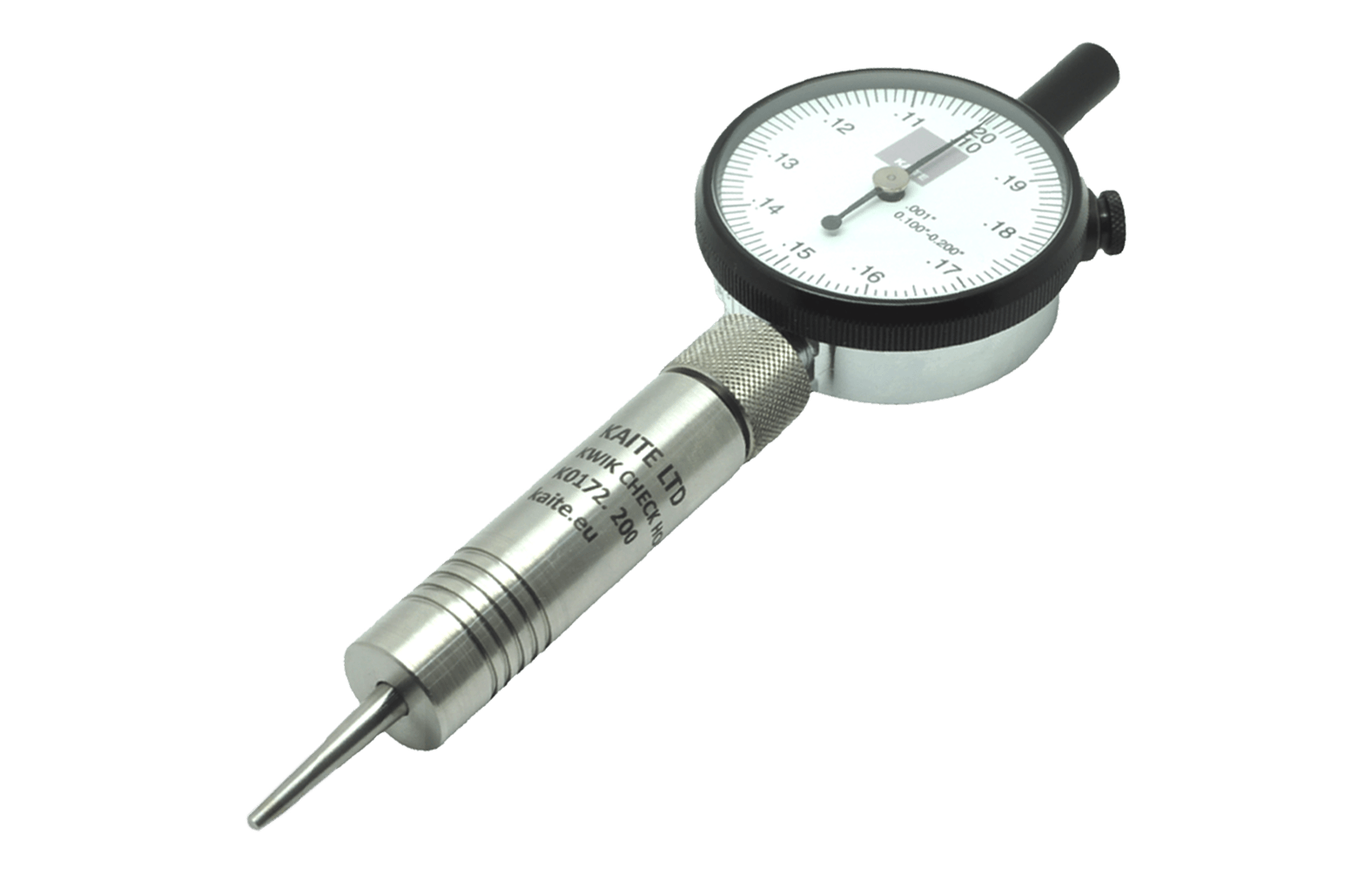 The Kaite® Kwik Check Gauge
The Kaite® Kwik Check Gauge is a hole measuring instrument for the rapid measure of small bores and holes. It is a high precision instrument capable of producing readings in the blink of an eye to within 0.0005" or 0.01mm. Availability of Kaite® Kwik Check Gauge covers both imperials (inch) and metrics (millimetre).
Kaite® Kwik Check Gauge is the perfect accessory to any application where quality checks are vital. Many of these units are supplied to the Spray Drying Industry for measuring nozzle metering sets. The electronics industry is also a common user for measuring printed circuit boards.
---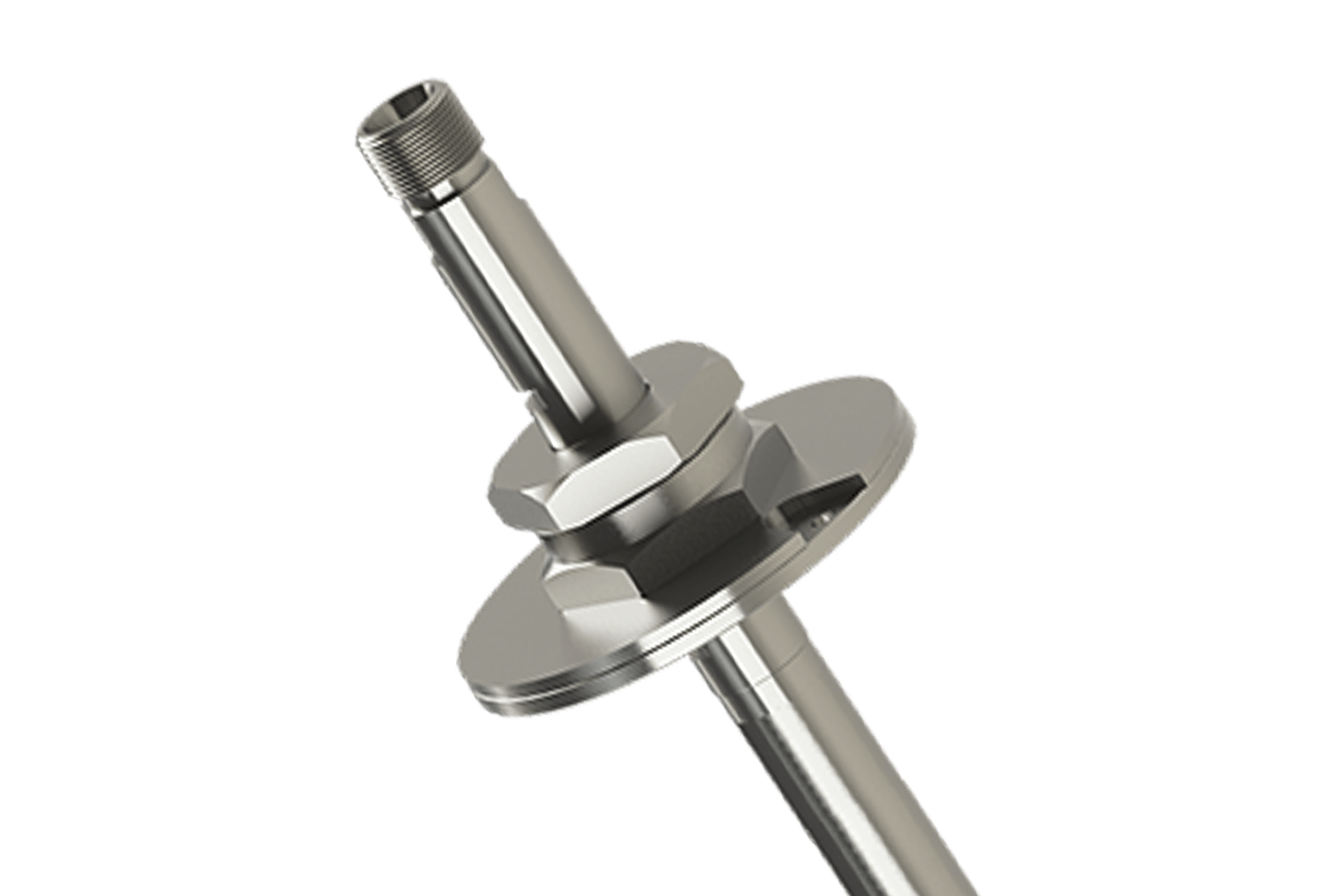 The Kaite® Spray Drying Lance
Kaite® Spray Drying Lance utilises the most advanced manufacturing technology and processes combined with experience and knowledge. All components are precision machined from solid billets of Duplex Stainless Steel. Laser beam welding is used to fabricate the lance ensuring full penetration and maintaining only the most accurate tolerances. Before they are polished and packed ready for shipping, a high pressure static testing is performed to validate the assembly.
Using the latest CFD software, combined with working knowledge of the product, the Kaite® Spray Dry Lance also promotes an aero dynamic design for external cooling air. This reduces turbulence within the drying tower ensuring the nozzle spray pattern is not disturbed.
---
APEQ Process is an official distributor of Kaite® in Malaysia.
Need a price quotation?
Enquire now
>
About Kaite®
Kaite® is a modern company specialising in the design, manufacture and supply of spray nozzles and ancillary equipment. The Kaite® brand is built on several decades of experience with an injection of fresh ideas and innovation!
You will also find the Kaite® brand on products that compliment our industries of interest such as, the Kaite® KWIK CHECK hole gauge, Kaite® HOSE, a high pressure FDA spec hygienic hose, and Seal Kits for all sorts of machinery and equipment including Kaite® Spray, Delavan SDX, BETE TD etc.